The Logia power of the Mori Mori no Mi fruit is really impressive and interesting.
In One Piece chapter 1054, the power of Aramaki's Logia Mori Mori no Mi Devil Fruit is shown more. The interesting thing is this Logia Devil Fruit has some unique features that set it apart from other fruits Logia other.
1. Ryokugyu Logia Fruit has a specific and consistent shape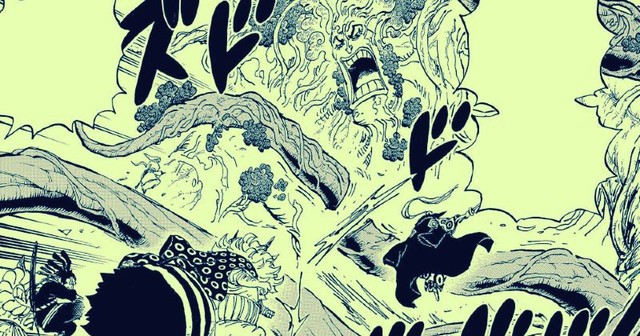 Ryokugyu with Nine Red Bao in One Piece 1054
Compared to most other Logia-type Devil Fruits, Aramaki's body has a specific physical form. Compared to the irregularly shaped Suna Suna no Mi or Yuki Yuki no Mi, Mori Mori no Mi gives the user a more stable and solid body.
Perhaps the only other Logia fruit that also provides a "sturdy" body form to the user is the Hie Hie no Mi, which allows the user to control and create ice. So far, Aokiji also seems to have more flexibility in changing his body shape.
2. The first Logia Fruit revealed to have the power of living things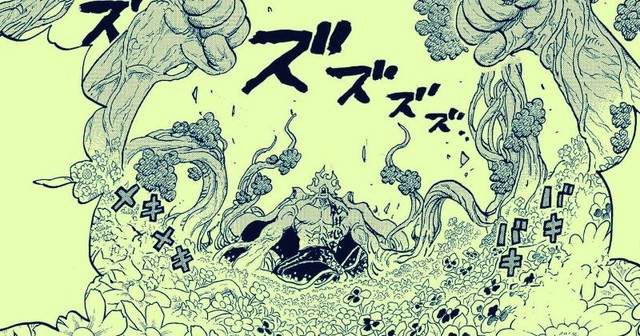 Ryokugyu activates his power
Up to this point, the Mori Mori no Mi is the only Logia Fruit that grants the user power from living creatures instead of "inanimate objects". Therefore, many people initially thought that Ryokugyu's power belonged to the system Zoan, before it was officially revealed as the Logia.
Admiral Bo Luc said: "Forest Fruit makes me a Woodman. My Logia power is the embodiment of nature. A source of power comparable to the sea".
3. This Devil Fruit consists of more than one element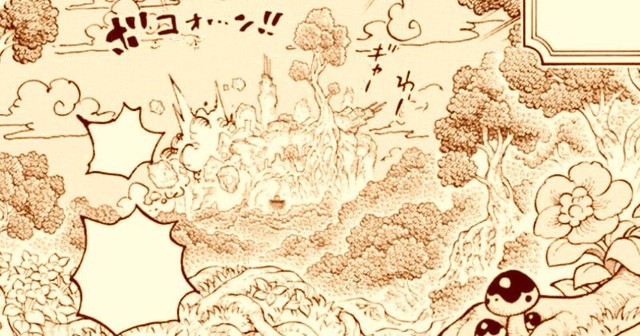 Udon's overgrown trees are due to the power of the Mori Mori no Mi
Mori Mori no Mi is a very unique and unique Logia fruit. Because it basically does not consist of just one element like other Logia fruits. With a name that has means "forest", the range of Mori Mori no Mi wider and allows Aramaki to transform into anything that can grow in the forest.
As seen in chapter 1053, it's not just plants that grow thanks to Ryokugyu's power. There were even mushrooms growing among the big trees due to the admiral's strength. In fact, mushrooms are not classified in the group of vegetables (plants), but are classified in a separate group as mushrooms.
4. Skilled against natural enemies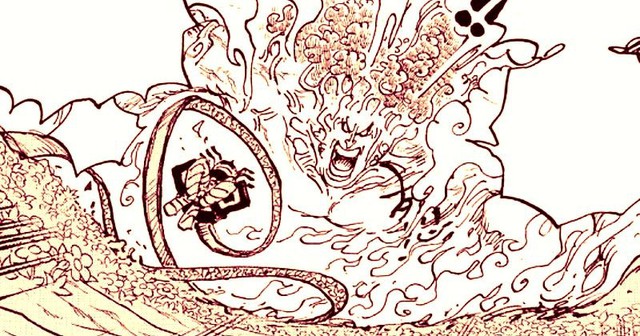 Aramaki uses the "Fire Resistant Forest" technique.
While fighting Raizo, Aramaki was able to dispel the flames from the Fire Release created by the ninja with ease using the "Fire Resistant Forest" technique. The Green Bull said: "Do you think I am defenseless against such a glaring weakness?".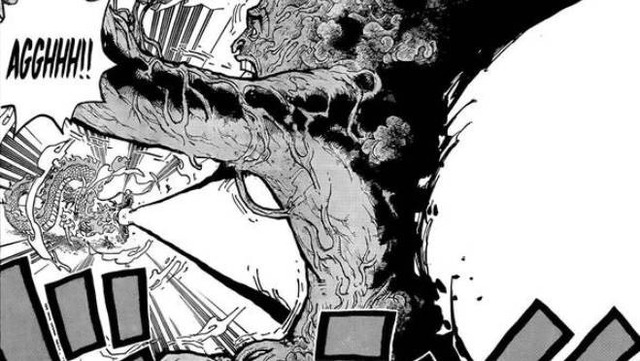 However, a fairly powerful firepower attack would be enough to destroy the "forest" of Aramaki. This can be seen when the dragon Momonosuke shoots "Boro Breath" from his mouth through Aramaki's tree-like body.
In fact, it is common for Logia Devil Fruits to immediately change to their normal form when confronted with a natural enemy, the Devil Fruit. For example, Luffy's rubber fruit is immune to Enel's lightning or Ace can be injured by Akainu.
5. Regenerate the body by growing a new body from a sprout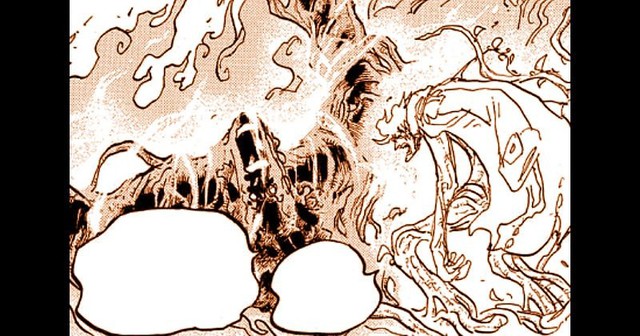 Scene of Ryokugyu forming a new body from a sprout
This is perhaps the most unique thing about the Logia power of the Mori Mori no Mi fruit. If the user's body Logia destroyed, their bodies can be regenerated from elemental fragments Logia remaining.
However, One Piece chapter 1055 showed Aramaki growing a new body from a sprout and watching his old body being consumed by Momonosuke's flames.