True to its name, the movie Overlord: Holy Kingdom Arc will adapt the story arc of the same name of the original novel. Release date and details are as follows:
About Overlord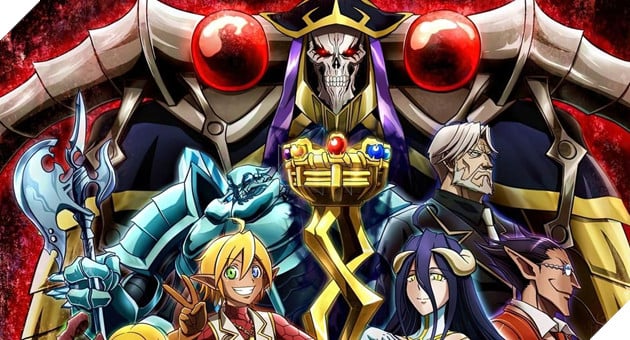 Overlord is a light novel written by Kugane Maruyama. This work was released in July 2012 and according to the author's announcement, it will end soon in the future.
See more: Light Novel Overlord will end in 2 more volumes!
In 2015, the Overlord anime made by Madhouse was released to a global audience. The film has excellent quality and impressive plot, so it has attracted strong support from the audience. In the following years, Madhouse continued to make new anime seasons. By 2022, the Overlord anime has had all 4 seasons and is expected to have a 5 season in the future.
Anime Overlord announces new movie!

Recently, Madhouse has revealed information about the Overlord movie project that they are working on. According to the revealed information, this will be a movie with content that follows season 4 and is located right before season 5.
This movie will be titled Overlord: Holy Kingdom Arc. True to the name, the film adapts the arc of the story of the same name in the Overlord Vol.12 and 13 light novels. The main content of the film will be the battle between the alliance Ainz Ooal Gown + the kingdom and the evil lord Jaldabaoth.
Overlord: Holy Kingdom Arc will keep the film crew and seiyuu who have accompanied the audience in the previous anime seasons. A few additional names will be updated in the near future.
See more: Author Goblin Slayer collaborates with artist Overlord on new dark fantasy light novel!
Overlord: Holy Kingdom Arc anime premiere time
Until now, we still don't have any information about the release date of the Overlord movie. Since this is a continuation of season 4's story, it can be predicted that the film will be released somewhere in 2023 – early 2024. After the film is available in theaters, it is possible that we will be provided with information about Overlord season 5 .
In the near future, the news about Overlord: Holy Kingdom Arc will continue to be updated. If you love this series, be sure to follow Lag.
See more: After years of waiting, anime One Punch Man season 3 officially announced!
Join the anime manga fan community and stay up to date with hot news here: