Pity for a mother who suffers all her life for her child, even in recent years, she still has to bend her back to earn money for her child.
Recently, a 94-year-old woman who owns the Weibo account page "Mother of five months" (rough translation) became "hot" on Chinese social networks.
The old woman became her daughter's "money tree"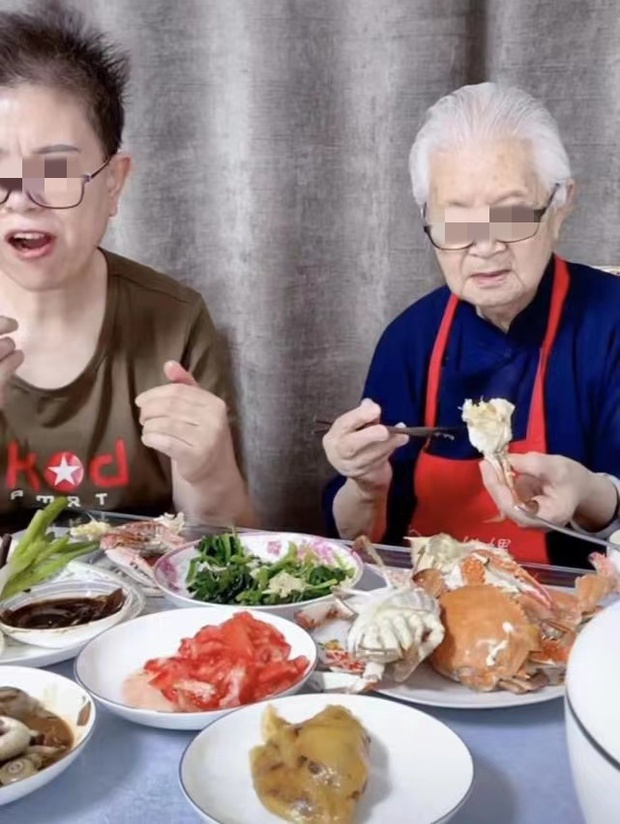 According to the introduction, the old woman was born in 1928, used to be a beautiful girl, 20 years old married a poor man, gave birth to 6 children.
When she was 48 years old, her husband died suddenly. In order to raise her child to become a human, she endured a lot of hardship. Up to now, the family is full of children and grandchildren, the family is warm and peaceful, life is considered to be perfect and happy.
The person who manages this account page "Mother of five months" is her youngest daughter, currently 61 years old.
The content of the clips is mainly about the daily life of the old woman, including meals, cooking process, wrapping dumplings, cleaning rooms, growing vegetables… Gradually, the account has accumulated more 3.7 million followers.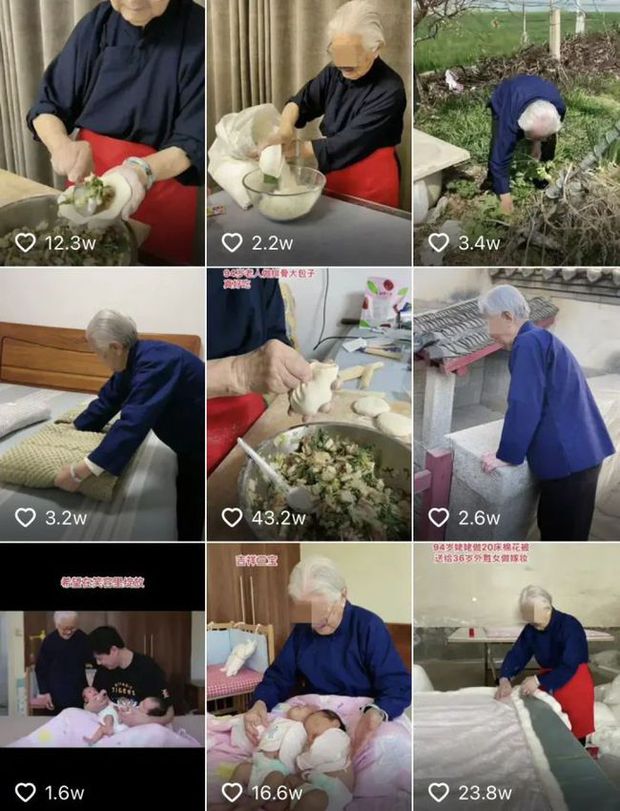 From the image in the clip can be seen, the old woman appears with a gentle and dignified temperament, always wearing a gentle and gentle smile on her lips. This is the point that helps her get the love of netizens. Many people still wish that when they grow old, they will have the same temperament as her.
But then, things started to develop out of control. The daughter of "Mother of Five Months" is not satisfied with clips of ordinary daily activities.
Because to make more money, she started with her mother to livestream sales, inserting advertising content into most of the posted clips. Every day, the account page "Mother of five months" opens 2 livestreams, once in the morning and once in the evening, for a total of 8 hours of online broadcast time.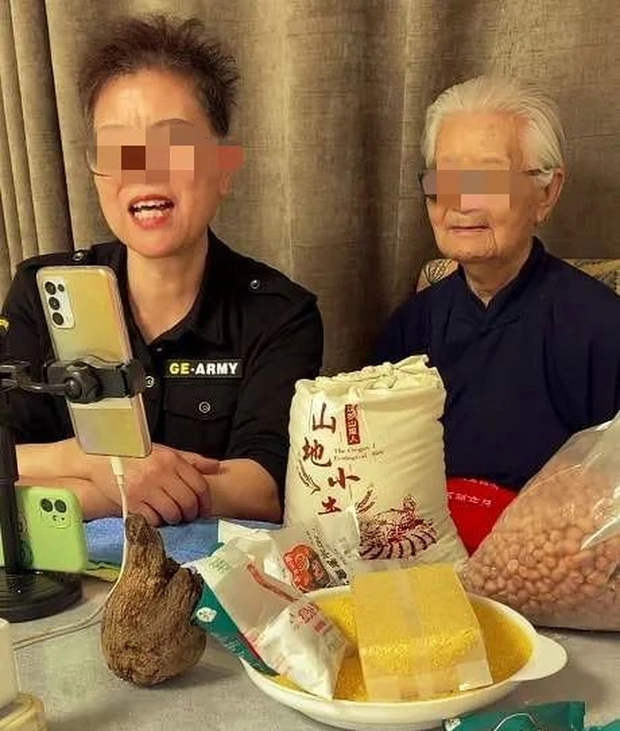 The 94-year-old woman, of course, could not stand the intensity of this work. In the last livestreams, perhaps because she was too tired, the old woman often leaned on the chair. And yet, she had to constantly read and memorize advertising words mechanically.
If you pay attention, you can see that the daughter sitting next to her drinks water continuously, but the old woman does not even take a sip of water.
In a livestream of the old woman cooking, perhaps the daughter found her movements too slow, so she roughly grabbed the knife and cutting board, then pushed her aside.
According to statistics, the account "Mother of five months" achieved sales revenue of more than 1 million yuan (more than 3.45 billion dong) in 1 month. It can be said that this is the real "money-making tree".
However, recently, the truth about the "year-old grandmother" has been exposed.
The photo of an 18-year-old grandmother that this account posted earlier is believed to be fake. Accordingly, the woman in the photo is musical actress Ha Thanh Thanh. And the owner has also spoken out about this "alternative photo theft".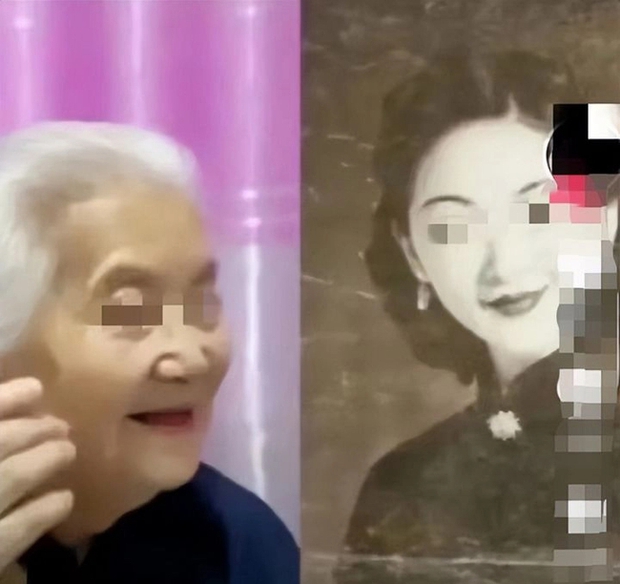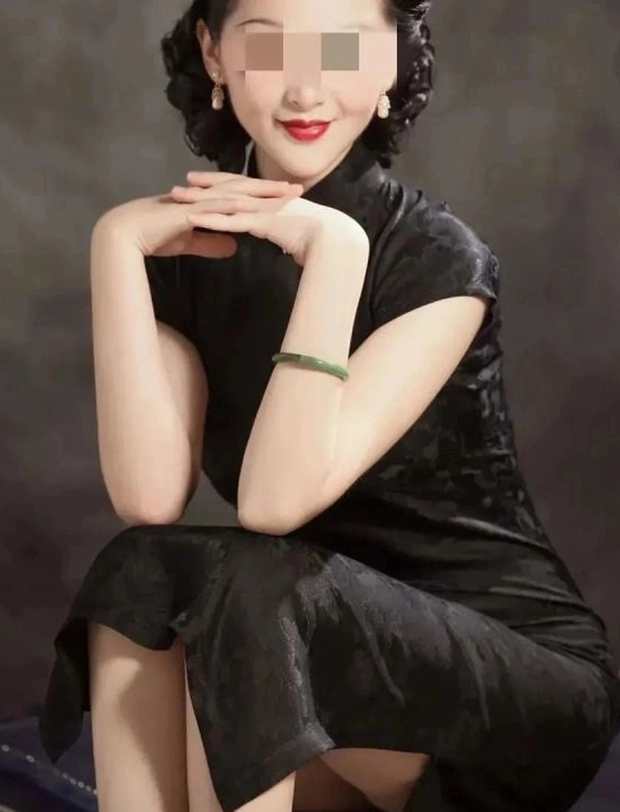 Because in order to attract attention, sell goods for profit, the account "Mother of five months" stole pictures, faked identity, ate without saying yes. If no one in the industry spoke up, the old woman's daughter would have become an "expert" in the sales live stream.
Currently, the 94-year-old grandmother is still the youngest daughter's money-maker, every day she goes online to advertise and sell mechanically and reluctantly.
In the latest livestream, netizens questioned and criticized:
"Grandma is very tired. Being turned into a money-making tool by family members. They did not allow her to enjoy her old age. This is an act of filial piety."
"Only knowing money, all gratitude and filial piety are forgotten".
"Grandma should rest now. The youngest daughter, stop tormenting her mother."
Pity for a mother who suffers all her life for her child, even in recent years, she still has to bend her back to earn money for her child.
When social networks become a trend, the moral limit of people's ways of making money is gradually corrupted. For example, the behavior of "new filial piety" as above. The sad thing is that this phenomenon is becoming more and more common.
Making money online has been corrupted, forming a new phenomenon of "plagiarism for children", "plagiarism for the elderly" of a new type
"The mother of five months" is not the only case.
Not long ago, Douyin (Chinese Tik Tok) emerged the trend of "eating ice cream, eating ice". It is worth noting that a large number of elderly people participate in this challenge.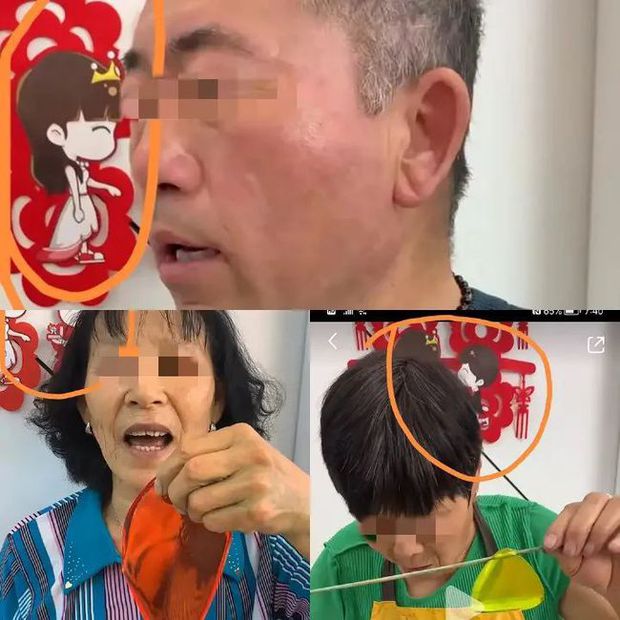 As you can see, they are all old men and women around 60-70 years old. However, whether they were forced or voluntary, they stood in front of the camera and ate colorful ice cubes and jelly.
An old woman ate ice cream, seemingly so upset that her eyes were red with tears. For young people, eating ice cream is an enjoyable and refreshing moment, but for the elderly, it is not a simple matter.
There was also an old woman who took on the challenge of eating a "super-giant" rock, and in the end, because she couldn't hold it, she fell on the floor. And yet, she also looked scared like a child: "She didn't fall on purpose. Next time it won't be the same."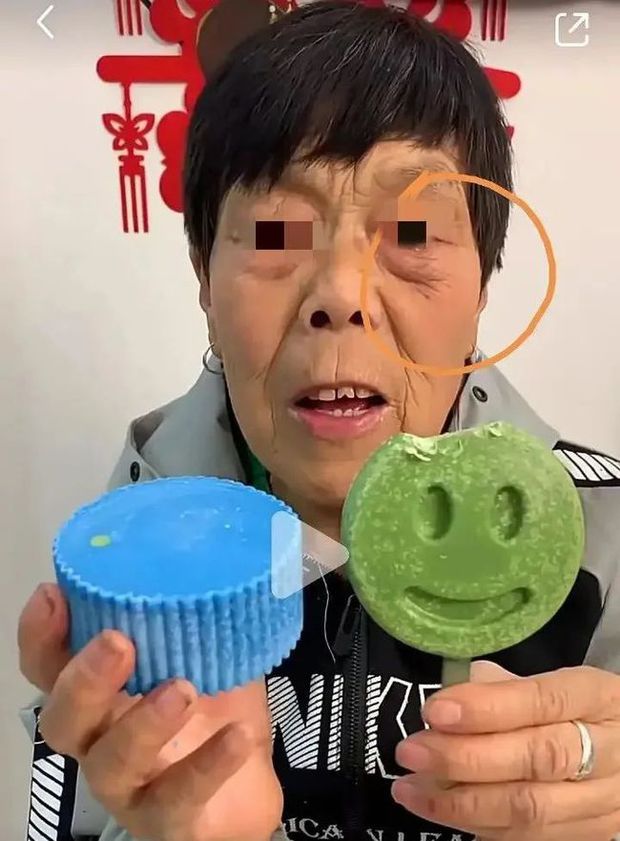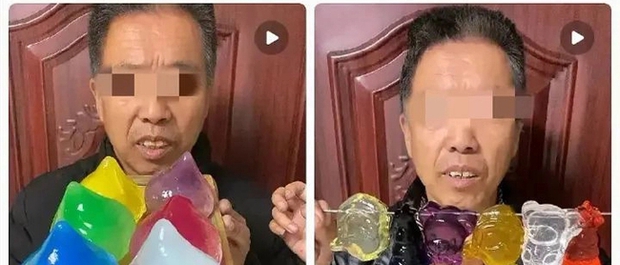 Don't know who is behind these accounts? But if you are the children of these grandparents, it is really too morally wrong.
The era of social networking has spawned groups of people who are "child-addicted", "older-adult"… They use images of children and old people to bring fame, thanks to that. earn profit.
Of course, making money is not wrong, it's only wrong when the behavior is corrupted and loses voluntariness. Recording clips, broadcasting live but leaving the main character in a state of strain, fatigue, affecting health and mental health, this is no longer a healthy way to make money.
However, in the end, if there is a need, there is a demand. Accordingly, only when there are viewers, there are so many types of content and social networking sites.
Sometimes viewers are only for entertainment purposes, but sometimes they unintentionally promote bad behavior to become more widespread and widespread.
Hopefully the online community has a smart selection of valuable and watchable content. Let's join hands to make this society healthier, eliminating ugly phenomena and situations, violating ethics.
(Source: Zhihu)