Genshin Impact is an extremely popular game in Japan and cherry gamers also have their own
Since its launch nearly 2 years ago, Genshin Impact has been one of the hottest open world games in the world, owning a huge fan base as well as achieving a series of outstanding achievements in terms of revenue. That much is not enough because Genshin Impact is also considered the most successful gacha game of all time.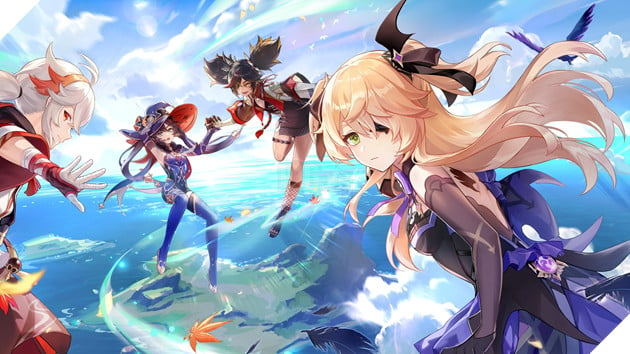 With bold graphics Japanese Animeextremely attractive gameplay and a cast of waifu / husbando characters, so it is not too strange that this game has received the love of many gamers in Japan.
See also: Genshin Impact: Updates 3.0 to 3.2 will be officially withdrawn to 5 weeks and the accompanying character banners
Most recently, a survey was conducted by the Net Lab portal and published a ranking of 20 characters most loved by the gaming community in the country of cherry blossoms. The survey was conducted with the following content:Who is your favorite character in Genshin Impact?"took place from July 9 to 16, 2022.
See also: Genshin Impact: Leaker reveals Thao Than with the plot saying that Thao is the strongest element in Teyvat
Here are the top 20 most loved Genshin Impact characters in Japan
20. Noelle The Flower Not Honored
19. Yelan – Lan Sinh U Coc
18. Kamisato Ayato – The Pillar of Solidarity
17. Venti – The Poet with the Color of the Wind
16. Kaeya – Swordsman of the Wind
15. Diluc – The Dark Side of Dawn
14. Yae Miko – World Pride
13. Yoimiya – Firestorm Dance
12. Klee – The Runaway Sun
11. Keqing – Lightning Before the Rain
10. Eula – Sponge Dance

9. Yanfei – Innocent Body

8. Kaedehara Kazuha – Red Leaf Chasing Waves

7. Ganyu – Dedicated Guardian

6. Tartaglia -Child

5. Zhongli – Yan Wang Dijun

4. Kamisato Ayaka – White Crane Mist Flower

3. Raiden Shogun, One Heart Pure Land

2. Hu Tao – Tuyet Te Mai Huong

1. Xiao – Protector of the Yaksha