Performing an unauthorized job, the voice actress (VA) for the anime Classroom Of The Elite is suddenly fired by Crunchyroll. The reason given is because she dared to voice the trailer for the newly released Chainsaw Man anime!
Recently, a voice actor (VA) – a voice actor was suddenly fired by Crunchyroll, a famous animation distribution unit. Why was she fired? Let's find out together right here.
Who is Anna Lauzeray-Gishi?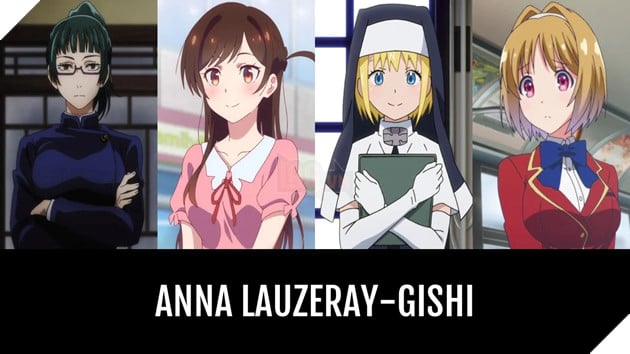 Anna Lauzeray-Gishi is a voice actress born in 2001 who worked for Crunchyroll. At the beginning of her career, she was an amateur VA specializing in fandub (self-voicing) for Japanese anime. Before being fired, she was the seiyuu of Kikyou Kushida's character in the anime Classroom Of The Elite season 2.
During her time as a voice actress, Anna Lauzeray-Gishi had outstanding roles such as:
Maki in Jujutsu Kaisen.
Chizuru in Kanojo, Okarishimasu.
Iris in Fire Force.
See more: TOP 5 seiyuu 'not working but still eating' thanks to the voiceover anime character
VA Classroom Of The Elite Fired For Dubbing Chainsaw Man Anime Trailer!

On August 5, 2022, MAPPA officially announced a new trailer for the Chainsaw Man anime and announced the cast of seiyuu to participate in the film. This series of seiyuu is currently causing quite a bit of controversy. If curious, you can see in the following article:
See more: Chainsaw Man: Japanese Netizens Are Not Satisfied With Makima And Denji's Seiyuu!
Let's get back to our story. MAPPA's Chainsaw Man trailer is in Japanese, so it's quite difficult to follow for audiences from other countries. Because of that, right after the trailer was released, Anna Lauzeray-Gishi and a few other VAs together fandub a French version. In this fandub, Anna plays Makima.
This seemingly innocuous act of Anna Lauzeray-Gishi was discovered by Crunchyroll. They immediately contacted the voice actress and informed her that she was fired. The role of Kikyou Kushida will be immediately replaced by someone else!
On her personal Twitter page, Anna Lauzeray-Gishi shared:
As far as the call from Crunchyroll goes, I have the right to share this. I will no longer be voicing Kikyou Kushida in Classroom Of The Elite. The reason they gave was because I made the Chainsaw Man fandub trailer. I offered to remove the dub, but they insisted on firing me.

I was quite surprised. I don't think I'll get fired for that. I started with fandub, and now they kick me out for it. For the new generation, fandub is one of the best ways to improve and show off. Now, many fandubbers become professional voice actors with effort, perseverance and persistence.
I hope this will be an isolated case. I wish the best for the actor who plays Kikyou after me. Of course, I ask that you do not insult or harass her in any way. This decision is not up to her. Whoever she is, I wish her the best.

Anna Lauzeray-Gishi's story quickly went viral on social media and received countless responses from the community. Some people think that Crunchyroll was too "callous" to fire Anna Lauzeray-Gishi without any intention of negotiating with her. Others consider Crunchyroll's actions reasonable because Anna Lauzeray-Gishi's arbitrary fandub could affect Crunchyroll's business and other plans in the future.
And you, what do you think about the VA Classroom Of The Elite being fired for voicing the Chainsaw Man anime trailer? Do you agree with Crunchyroll's approach? Leave a comment so we can chat together!
The Korean Church considers Japanese anime to be a 'product of the devil'!
Join the anime manga fan community and stay up to date with hot news here: