Among the 2100 sports manga, the following TOP 30 are the manga titles that are most loved by Japanese readers. TOP 1 will surely surprise you!
Sports manga is the name commonly used for works with main content about sports tournaments or focusing on a certain sport. This is the type of story that appeared early in the comic book industry and is still constantly attracting audiences.
See more: Anime Haikyu announces 2 new anime movies – fans criticize 'better not to do'!
Recently, Fuji TV's Junk Sports TV program announced the TOP 30 of the "Strongest sports manga ranking" with the number of candidates participating in up to 2100 works. The results of this TOP 30 came from the votes of 1384 students from Japan's prestigious sports universities. Without wasting any more time, let's take a look at these TOP 30 most popular sports manga.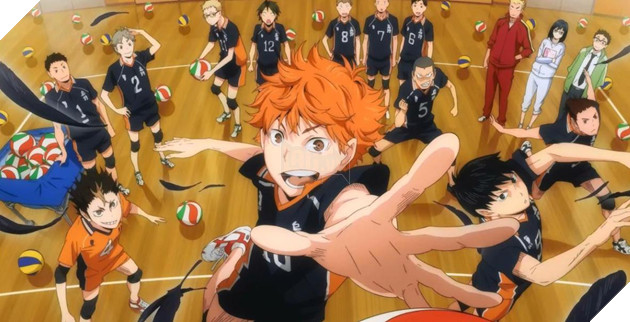 1. Haikyu!!
Unexpectedly, Haikyu!! has become at the top of this list. The fact that the work surpasses all the famous "super works" of this genre shows that Haikyu!! really loved.

2. Slam Dunk
Second in the ranking is Slam Dunk – the legend of basketball manga in particular and of the comic industry in general. At the end of 2022, the anime movie The First Slam Dunk will be premiered. Not sure after more than 20 years since the original anime series ended, what story will this movie tell us? Let's wait and see with Lag.
See more: Anime Movie Slam Dunk revealed official information, coming to theaters this month 12/2022!

3. Major
Major is a popular baseball manga in Japan. The work tells the story of Gorou Honda, from just a naive boy until he becomes a professional baseball player. Major is appreciated for its inspirational storyline and authenticity in each match.

4. Kuroko No Basketball
Considered a "worthy heir" of Slam Dunk, Kuroko No Basketball must have a place in this TOP 30 list. Although the work has many "virtual ghost canada" details that are far from reality, the heat in each ball game is still extremely impressive!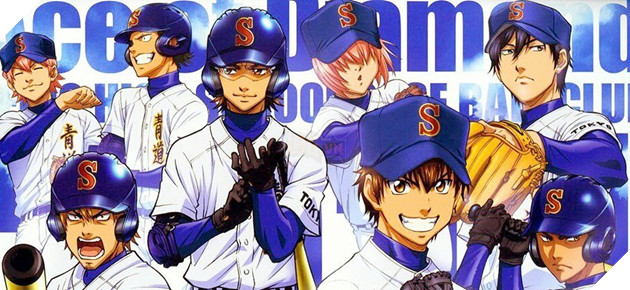 5. Ace Of Diamond
Baseball was once a popular sports manga series, but it has declined in quantity and quality for various reasons. Ace Of Diamond is a name that is appreciated for its compelling and engaging story and excellent "authentic" feeling.
See more: The community is suddenly nostalgic about Doraemon Baseball, regretting that this work does not have its own Anime
6. Ashi Pond.
7. Blue Lock.
8. Inazuma Eleven.
9. Captain Tsubasa.
10. DAYS.
11. Ahiru No Sora.
12. Yowamushi Pedal.
13. BE BLUES.
14. Hajime No Ippo.
15. Giant Killing.
16. Battles Studies.
17. Knight Of The Area.
18. Prince Of Tennis.
20. Dokaben.
21. Eyeshield 21.
22. Harigane Service.
23. Touch.
24. Angel Voice.
25. Bungo.
26. Shoot!
27. Ping Pong!
28. Okiku Furikabutte.
29. One Out.
30. ONE OUTS.
Above are the TOP 30 most popular sports manga. Do you agree with this result? What is your favorite manga? Leave a comment so we can chat together!
See more: Don't miss the following 10 super hot "new generation" football manga!
Join the anime manga fan community and stay up to date with hot news here: