Not only famous for tough cases, Dangerous Black Organization, Famous Detective Conan also has a "specialty" that makes fans fall in love – a cast of characters with extreme beauty. In this article, invite you to join Lag to list the TOP 10 best male gods of Famous Detective Conan!
Detective Conan – Famous Detective Conan is an extremely popular manga and anime title by author Gosho Aoyama. Belonging to the detective genre, Conan is not only attractive with tough cases but also in the battle with the Black Organization and the path of finding the truth of the young detective Shinichi / Conan.
The beautiful cast of characters is also one of the reasons why Famous Detective Conan is loved. Here are the TOP 10 best male gods in Conan. Let's see if your husband is on this list!
1. Shinichi Kudo
At the beginning of this list will of course be our main character. With a confident, smart, and sometimes cool look, Shinichi Kudo is the "dream husband" of many Conan fans. Every time Shinichi appears, Conan readers have the opportunity to "chaos" because he is not only handsome and good at solving cases, but also lets the audience follow a lot of interesting details.
2. Heiji Hattori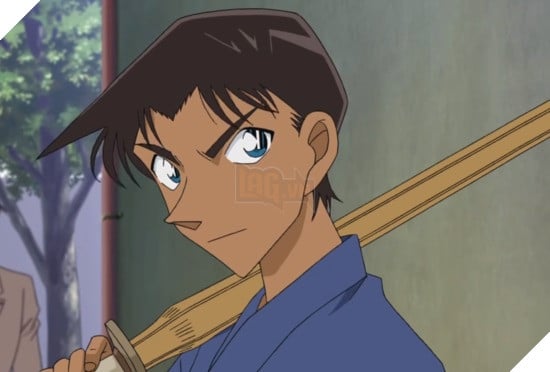 Heiji is a character that can be considered as "literary in martial arts" in Famous Detective Conan. This guy has the same thinking ability as the male lead, he's probably better at fighting than the male lead – but he doesn't know how to confess to his crush! Really, when did you successfully confess Heiji?
3. Kaito Kid

Up to now, Conan has more than 1000 chapters. Among them, Kid only appears very rarely, but every time the super thief is present, it makes fans excited. In addition to stealing precious treasures, Kid is also a very talented thief when he steals the hearts of many female readers. Well, if you like Kid so much, you can check out the Magic Kaito manga.
See more: Who is Kaito Kid? All about the famous 1412 super thief
4. Shuichi Akai

Akai was originally a member of the FBI, but he used to work as an insider in the Black Organization. After several incidents, Akai must now disguise himself as Subaru and hide the fact that he is still alive. Akai is a very important character in Conan and he will certainly be the main force in the final confrontation with the Black Organization.
5. Makoto Kyogoku

Makoto is the boyfriend of the rich lady Sonoko. Famous as the "prince of kicks", Makoto's martial arts skills must be among Conan's TOP. This guy is also pretty good looking. Sometimes Makoto is quite "naughty" but when needed, he is also very sweet.
6. Jinpei Matsuda

Jinbei is a minor character in Conan. He was once the lover of the police officer Sato but died in a bomb disposal mission. He is Rei's friend at the police academy, so if you want to see more of him, you can check out the Wild Police Story spin-off.
7. Rei Furuya

This list would be difficult to complete without the presence of Rei Furuya – the most "multifaceted" man in Detective Conan. With an attractive appearance and mysterious identity, Rei has an extremely large fan base even though he only appears in the second half of the story. Rei was favored quite a lot when he appeared in Wild Poloce Story and was the main character in Zero's Tea Hour side story.
See more: Detective Conan Author: Conan's ending was drawn 5 years ago!
8. Gin

If you're a villain, please don't be handsome! This is so beautiful, who can hate it! With a look that is not gentle, Gin still has something very attractive to the audience, especially women. Is it because Gin is a bad boy?
9. Hakuba Saguru

Anyone remember Hakuba? This is an important character of Magic Kaito and he has also had many opportunities to appear in Conan. Hakuba is also a famous school detective whose goal is to capture Kaito Kid. This character makes a pretty good impression because he is both handsome and smart. But maybe because this type of character in Detective Conan is so many, the author does not intend for him to appear a lot.
10. Shukichi Haneda

Shukichi Haneda is the boyfriend of policewoman Yumi Miyamoto, the younger brother of Shuichi Akai, and a very famous shogi player. Shukichi has a rather weak physique. In return, his mind and reasoning ability are excellent. Normally, Shukichi looks a bit dumbfounded, but when he's serious, he's so handsome.
Above are the TOP 10 most handsome characters in Detective Conan. Who is your favorite character? Please leave a comment so we can chat together.
See more: Ranking TOP 10 most popular female characters Conan
Join the anime manga fan community and stay up to date with hot news here: