Announcing the return of the Hunter X Hunter manga soon, author Yoshihiro Togashi recently updated his health – it looks like he won't be able to continue his work as a mangaka!
Who is Yoshihiro Togashi?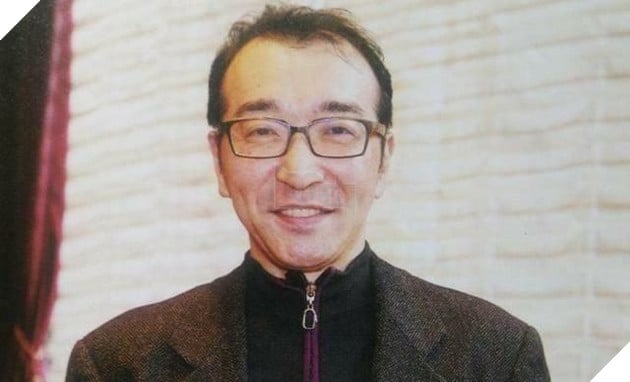 Yoshihiro Togashi is a Japanese manga author born on April 27, 1966. He started his career at a very young age and quickly became famous for his shonen works. Togashi-sensei's most popular titles can be mentioned as Yuu Yuu Hakusho, Level E and of course Hunter X Hunter.
See more: The author of Hunter x Hunter revealed the reason why the 3 year manga hiatus made fans heartbroken
About Hunter X Hunter

Hunter X Hunter began serialization on March 3, 1998 in Weekly Shonen Jump. The story is set in a fantasy world with hunters specializing in special missions. Gon's father was a legendary hunter, but he abandoned him when he was very young. In order to find his father, Gon strives to become a hunter and embarks on exciting and dangerous quests.
Although released only a year after One Piece, Hunter X Hunter has only had nearly 400 chapters so far. The reason for this is that the manga had to be put on hold many times due to Togashi-sensei's health condition not allowing it.
On December 26, 2018, Hunter X Hunter entered its longest hiatus. So far, the story has not had a new chapter for more than 3 years. Just when many people were losing hope, Togashi-sensei set up a Twitter page and shared that he was working on new chapters for Hunter X Hunter.
See more: The Hunter X Hunter manga is back with at least 20 new chapters!
Hunter X Hunter's author's health is getting worse and worse

At the beginning of July 2022, Togashi-sensei shared a few words about his current health condition. The author said that over the past 3 years, he had extremely serious problems with his spine. Things were so bad that he couldn't clean himself while defecating!
It wasn't until early June 2022 that Togashi-sensei felt better. From this moment on, he began to sketch for new chapters. Initially, Togashi-sensei was going to sketch 10 new chapters but then he said he would do 10 more chapters. To limit the impact, the author had to draw while he was lying down.

Thinking that this is the time when the Hunter X Hunter manga will return strongly and maintain its release until the last chapter… Togashi-sensei suddenly announced bad news.
The symptoms did not improve and it took me a long time to get treatment and recovery.
I tried to draw a story frame. I'm having trouble putting strength into my right hand.
According to the sharing, it seems that Togashi-sensei's health, despite being cared for for a long time, has not improved at all. Even holding a pen is becoming more and more difficult for him. A mangaka who can't hold a pen… maybe I won't be able to fully understand Togashi-sensei's pain right now.

The latest updates tell us that the Hunter X Hunter 399 manga is being completed. Everything is going very well, except for Togashi-sensei's health. Currently, Shueisha has not released any information regarding the manga's release. Perhaps they are also considering Togashi-sensei's health.
Where the future of Hunter X Hunter and Togashi-sensei will go, we still don't know for sure. In the near future, Lag will try to update more news about manga and mangaka so be sure to follow if you are a fan of them.
See more: How are Hunter X Hunter fans practicing punching for more than 1000 days until the manga returns?
Join the anime manga fan community and stay up to date with hot news here: