Letter from the American Smile Killer who shocked the online community has now come to light.
For those unaware, Jesperson is a notorious criminal who shocked America with the nickname of the Smiley Killer. Between 1990 and 1995, a Canadian-American truck driver killed at least eight women across the United States.
After committing the crime, Jesperson sent a plea letter with a smiley face to police and the media. By the time of his arrest in 1995, Jesperson even claimed he had killed a total of 185 people, but was only convicted of eight killings.
>>> See more: The actor quit his role in Deadpool 3 because he was hated by Ryan Reynolds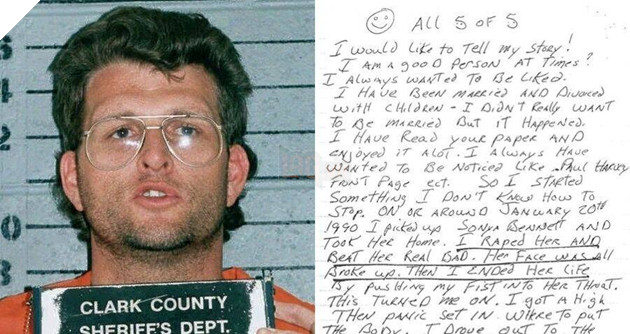 Recently, after the daughter shared it on TikTok, the letter from the American Smiley Killer Prison immediately caused a heated discussion in the online community, attracting millions of views.
"Remember, the most important thing is that I never thought I would love you"—— The killer wrote in a letter to his daughter. The letter, shared on TikTok by Moore, one of Jesperson's 3 children, immediately attracted more than 8 million views.