After the unforgettable finals of SKT T1 and DRX, SKT T1 player Keria also seems to have joined the ranks of "LoL players play Genshin Impact", just like the old enemy Beryl is working hard in this game, maybe it is more like League of Legends .
More specifically, some viewers watched Keria's stream and discovered that he also started playing Genshin Impact interspersed with League of Legends. In case you don't know, Genshin Impact is a very well known game in the world – but also very well known in the LoL community as Beryl, a member of this year's World Championship team, is also a huge fan of the game.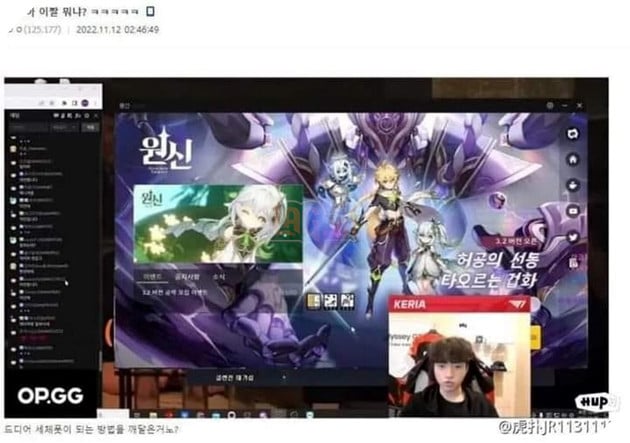 Keria now streams Genshin live in latest update
Regarding Beryl, despite being a top player, he is still known for his "love" for Genshin Impact to the point of skipping competitive workouts and working so hard that his teammates and coaches have to reallocate their time. time for you. Because they were worried that they could still win the World Championship by playing Genshin, many SKT T1 fans also joked that Keria wanted to play Genshin to find a new feeling and "be a lucky charm" like Beryl.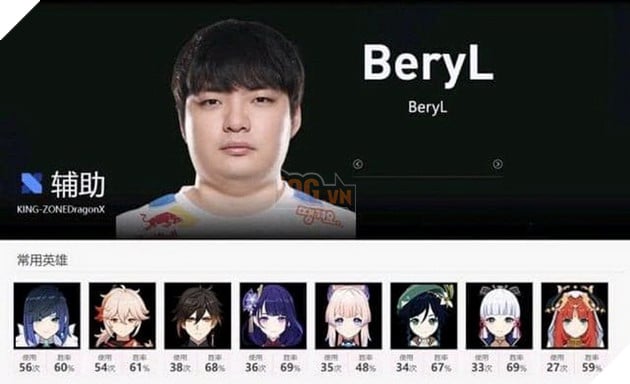 The results of "ranking" Beryl's dollars in her Genshin account
See Also: DRX Beryl Chooses World Skins Based on Characters in… Honkai Impact
In the "After World" scene where everyone was resting after the war, Beryl chose not to go out with the team and faced Genshin and Honkai at home. For Kyria, he seems to have plenty of time to experience the game before the new season, even though he's only been on the court recently.