The confession battle in Kaguya-sama Love Is War officially ends with chapter 281. So, do you want to know what the main characters will do after the manga ends? Let's find out Lag in the article below.
Kaguya-sama Love Is War is a school love manga created by Akasaka Aka. The main content of the film revolves around the confession battle between Kaguya and Miyuki – two people who have feelings for each other, rather than confessing, it is better to find a way to induce each other to speak first. On November 2, 2022, the 281st episode of Kaguya-sama's love is the war was released, and the story of the confession war officially ended.
Although the manga has ended, the life of the protagonist has not stopped. Next, Lag will reveal to you what the characters of Kaguya-sama Love Is War do after the manga ends.
Kaguya Shinomiya
As a lady who has it all, Kaguya is a character who is free to choose his future path. At the end of the manga, it is revealed that she and Miyuki will be students at Stanford University together. and then?
In the story chapter of Oshi No Ko – a manga also written by Akasaka – Kaguya appears. She is now an adult and a professional photographer. Kaguya is very popular in the modeling world and it looks like she is a very expensive show. Her name also appears in the chapter changing the surname to Silver. Yes, Kaguya is getting married to Miyuki. While it's not known who won the "Proposal Battle," it was more than enough for the couple's boat.
See more: Author Kaguya-sama Love Is War suddenly announced that he will no longer draw manga!
Silver Miyuki

While the learning path is slightly different from the other characters, Miyuki also has a happy ending. According to the information revealed by Oshinoko, Miyuki has become Kaguya's husband. This guy seems to be learning well and is now starting his own company! That's right, the President – awesome!
Fujiwara Chika

Different from the seriousness of the male and female protagonists, Qianhua "God of War" mainly likes to have fun and make funny jokes. In the main story, it seems… even when she matures, Qianhua will continue to be herself. Well, a thousand flowers will always be thousand flowers, right?
In Chapter 276, Qianhua is mentioned. She was running around trying to help her father run for re-election. Chika is also very good when you need to be serious.
Hayasaka Ai

As for Ai, after being forced to "quit her job" to be Kaguya's servant, she has more time to be herself. Ai Weiwei wanted to have a cup of tea with everyone, so she went to a lot of places and then went back to Japan to talk to Yu in episode 276. After walking around, Ai is still unemployed, but with the talent and popularity she will soon find a suitable job.
See more: Marvel at cosplay versions of anime and manga female characters that are identical to the original!
Ishigami Yu

The main couple is done, what about the secondary couple? After Kaguya and others graduated from school, Yu became the vice president of the student council. Together with the lovely president, I will complete everything Miyuki left behind and make Shuchi Academy a better place.
Yu's future dream is to work at Miyuki's company. According to the above information, we already know that the male protagonist will have his own company soon, so Yu's future is almost guaranteed.
Iino Miko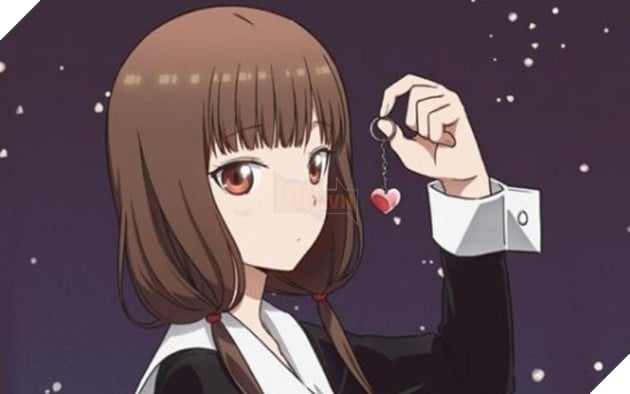 The one who ended this list was the Miko, the new student council president of Shuzhi Academy. Miko's role in the school was quite good…and she was also very successful in the confession battle between Kaguya and Yu. At the end of "Love", the shrine maiden… seems to have become an alcoholic who is keen to go to drinking parties with friends.
These are the things Kaguya-sama's main character will do after the end of the manga. It seems like everyone can achieve their dreams, right? How do you personally feel about these futures? If so, are you looking forward to Kaguya-sama Love Is War part 2? Please leave a comment so we can chat together.
See more: Dr.Stone is over, what is the future of the protagonists?
Join the Anime Manga fan community and stay updated with the top news here: