A guy suddenly discovered a system flaw from an ATM, from which he continuously withdrew money to spend for his lavish pleasures.
Dan Saunders, from Wangaratta, Australia is the main character of the story of receiving some money from the sky that was once famous in the world. Accordingly, he received himself a huge amount of money from taking advantage of a bug from a faulty ATM.
Specifically, on one day, when he left the pub in a drunken state, Dan went to a nearby ATM to withdraw money. Even though he was drunk, he suddenly realized that he could withdraw and transfer unlimited money between his savings account and his credit account.
Dan initially tried to transfer 200 Australian dollars (about 3 million VND), but the ATM now said that "transaction has been canceled" but he still received an amount equal to the amount he himself received. transaction. In fact, he did not think too much about this problem because he thought it was just a mistake and this will not happen a second time.
See also: Impersonating 'Hulk Avengers', Japanese mangaka scammer 'cheating' 12 billion VND!
But the next day, when he again went to this ATM in the evening, he received an extra cash amount of up to 1,200 Australian dollars (more than 20 million VND). The strange thing is that this money did not come from his savings account, because his account did not lose a penny, and the transaction history was not recorded.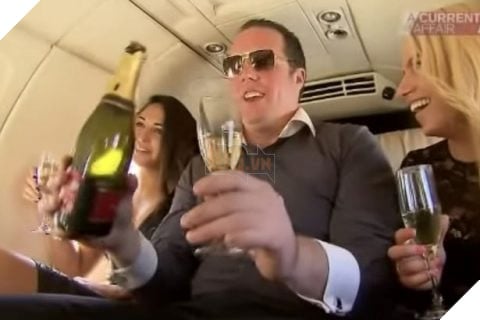 Just to be sure, Dan phoned the bank the next morning to check, but the staff confirmed that there were no transactions made by his account. Since then, Dan has realized that from about 1-3 am, this ATM will automatically disconnect from the bank, so he can withdraw money "endless".
Dan used to pull out hundreds of pounds a night and pay for people's drinks at the local pub, he also started eating out at the best restaurants in town and partying every weekend. . The total amount he withdrew from the ATM was 1.6 million Australian dollars (nearly 25 billion VND) and that money was used by him for many things, including renting a 20-seat private jet for people. his life partner for more than 80,000 Australian dollars (more than 2 billion VND).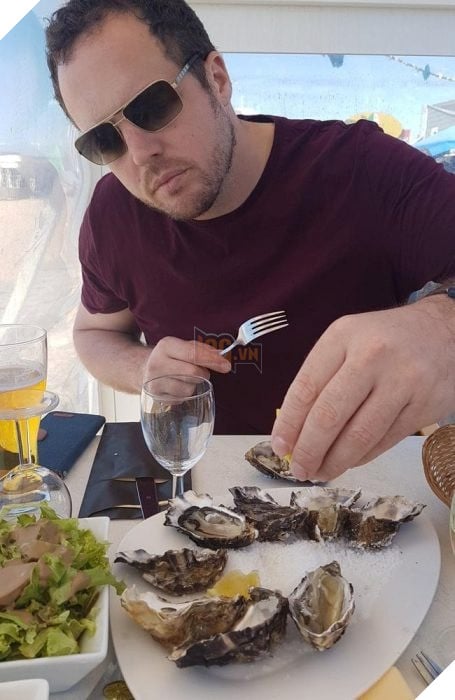 Dan shared that: "We were in the air for three hours and the plane was full of people. There are both old and new friends. We also rented entire resorts, overwater villas, and ate there. I have a wish book. People just need to write down their dreams there and I will fulfill them all."
With the expensive things that this guy can buy, Dan seems to secretly announce his farewell to his previous life, wearing expensive clothes, eating caviar and drinking champagne.
See also: Figures from normal to 18+ are considered 'sculptures' in Japan!
Not only that, he also paid all tuition fees for his friends, even sponsored a close friend to go to France to study abroad. But the luxurious life did not last long as guilt gradually appeared in Dan's mind, scarier than he often dreamed of being arrested by the police.
Dan confided to his psychiatrist when things gradually spiraled out of control: "I think there's a part of me that wants it to end, but I've gone too far to turn back. One night, I had a nightmare that a rapid response task force (SWAT) was waiting at the door of the hotel room where I was staying."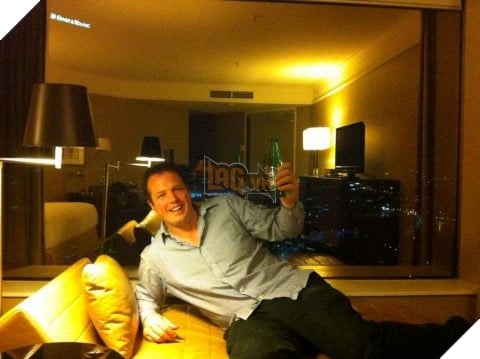 He then contacted the bank himself and received an answer that he would have to work with the police so that the problem could be resolved. Whatever happens, it must come when he is sentenced to 1 year in prison for 111 crimes related to his own behavior. When he was released from prison, Dan went back to work at a bar with a salary of AU$18.52 an hour.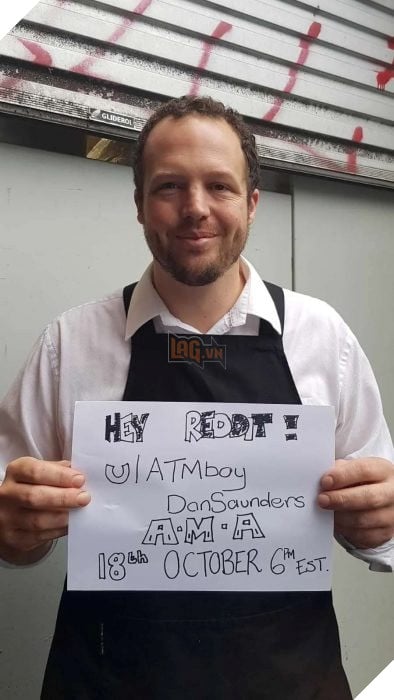 Knowing this strange story, many news programs and newspapers came to Dan to ask for more information and make reports. There is even a filmmaker who wishes to make a movie related to this issue. Dan's story has now been told by himself and anyone can listen to it through the Spotify app.