ZingSpeed ​​mobile game players compete to become content creators, the game will help players unleash their top racing talents.
Regarded as the brightest successor to the PC version, ZingSpeed ​​Mobile's racing world is not only a fun game, but also a place for real racers to show themselves. While the game's Creative Track event is new, it opens up opportunities for ZingSpeed ​​mobile gamers to learn and hone content creation. Through this program, ZingSpeed ​​Mobile hopes to bring new energy to the community after 4 years of its launch in Vietnam.
Opportunity to become a content creator, professional anchor
Themed "Be A Star" (roughly translated: become a talented star), the show offers ZingSpeed ​​mobile gamers a festival to combine their gaming talents and artistic creativity through social media channels. Just by having one of channels like Youtube, Facebook and Tiktok, gamers can take advantage of the skills and gaming experience available to experiment with content production.
After the contestants fill in the registration link on the program website, they will officially join Creative Race, and the ZingSpeed ​​Mobile team will consult and produce content. Players can choose to live broadcast or make teaching videos according to their personal strength, as long as they meet the rules of the competition. Specifically, clip content must be relevant to the ZingSpeed ​​mobile game and meet community standards.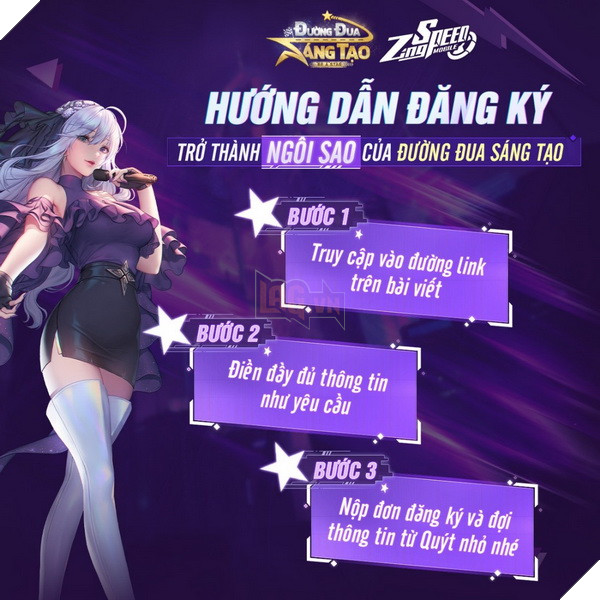 3 simple steps, Racer joins ZingSpeed ​​Mobile's group of talented creators
In order to receive benefits and monthly support, entrants need to have enough videos to meet a minimum number of views/likes based on suggested work content. Views are accrued for 30 days after a clip is published. Creators in the first phase of the program are now producing content and starting to receive monthly support.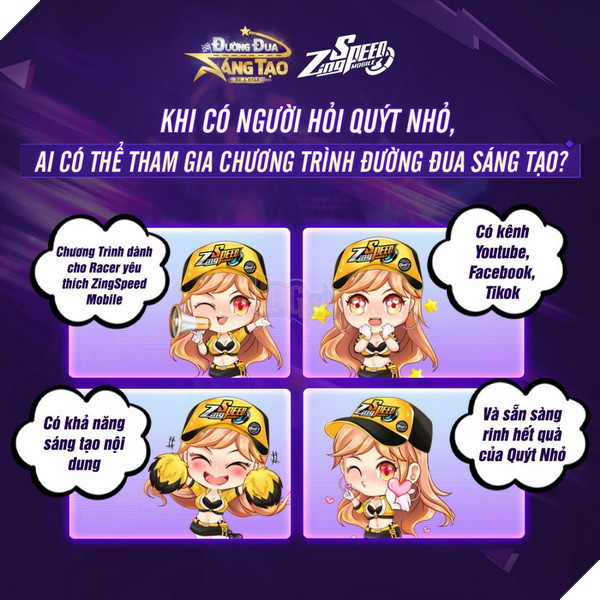 Little Orange is looking for racing drivers who love to create content to receive exquisite gifts
Rich benefits every month
Players are selected to apply to become Bronze, Silver, Gold, Platinum, and Super Creators based on personal positioning and perspective. The management committee of ZingSpeed ​​Mobile will regularly provide support policies suitable for all levels, including channel expansion consultation and communication support.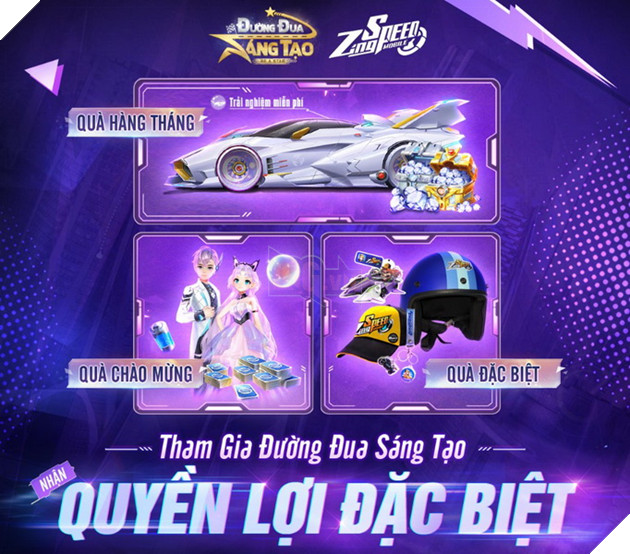 Special Benefits of the Program
When the racer reaches the first goal set for the product, the game will send a welcome gift containing useful items and equipment. When the product meets certain requirements in terms of interaction and content quality, gamers will gradually upgrade and gain more benefits. These giveaways provide creators with an ongoing resource to make their content channels more engaging.
The most special thing is the opportunity to accompany ZingSpeed ​​Mobile as a professional partner and participate in the media activities of the game as a content creator with great influence in the community.
The track showcases potential innovators
At present, gamers have officially entered the professional content creation route and released high-quality products. The highest ranked player is Wind Shinhwa, a Youtuber with more than 400,000 followers and a long-term partner of ZingSpeed ​​Mobile. Coming to the creative track, Brother Feng continued to show his racing skills with the latest equipment and racing cars. His Youtube channel has been likened to a rich source of review material for players before they "get their hands on" something and take it home.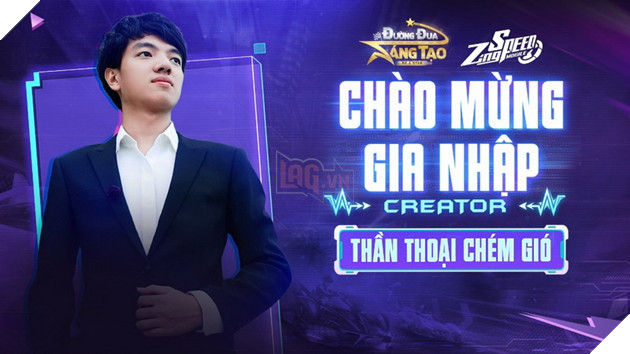 The Myth of the Wind-Youtuber with super level show
At the Star level, he is a ZSM Promotion player, active on Facebook and Tiktok. Judging by his remarkable achievements at ZingSpeed ​​Mobile, the gamer actively shares his life's secrets through useful but equally exciting game streams. In addition to Bronze Platinum, there are Bino ZSM and 2 Chicken, two gamers dedicated to sharing tips and detailed instructions for newbies to catch up with the buzzing world of racing at ZingSpeed ​​Mobile.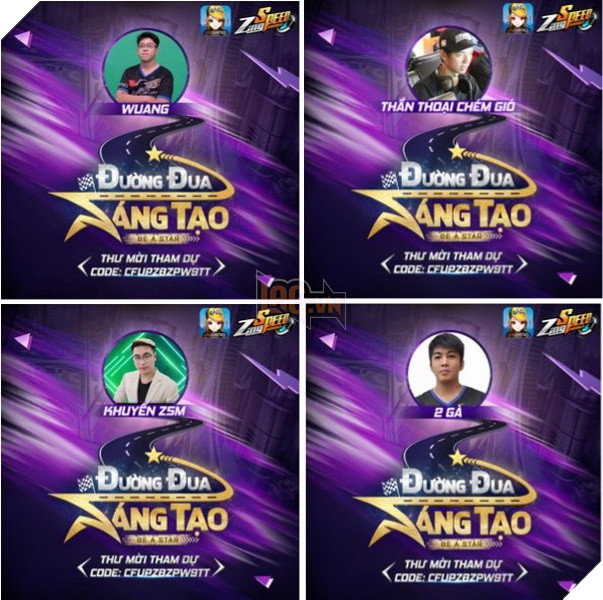 One after another, content creators are also preparing to enter the game
It is reported that the first stage of Creative Race has ended, and it is expected that the next batch of registrations will be opened early next year. More potential Racers in the field of content creation are welcome. In addition to tracking the controversial product, players who want to become professional content creators for ZingSpeed ​​Mobile can wait for further information from the executive committee.
The program is also an event for players to speed up for the upcoming ZingSpeed ​​Mobile's upcoming birthday series. As can be seen from activities in Vietnam over the past 4 years, ZingSpeed ​​Mobile's operational positioning is the harmony between gamers' entertainment needs and opportunities to express themselves.
ZingSpeed ​​Mobile – The Ultimate 3D Racing Game on Mobile
• download games:
• Home page:
• Fan page: