After the hack, almost all of the anime on the Muse Asia channel was removed.Details of the "shocking" incident are as follows
What is an Asian Muse?
Muse Asia is a Youtube channel of Muse Communication Co., Ltd. Headquartered in Taiwan. Muse Asia focuses on distributing Japanese copyrighted anime works such as Kimetsu No Yaiba, Jojo's Bizarre Adventure, One Punch Man, etc. With fast movie update times and great anime quality and quantity, Muse Asia currently has over 5.5 subscribers.
In addition to Muse Asia, the Muse Company has other distribution Youtube channels for each region and country – including Muse VN.
See more: Global fans are outraged because there will never be an anime No Game No Life Season 2!
Muse Asia was hacked into the virtual currency channel!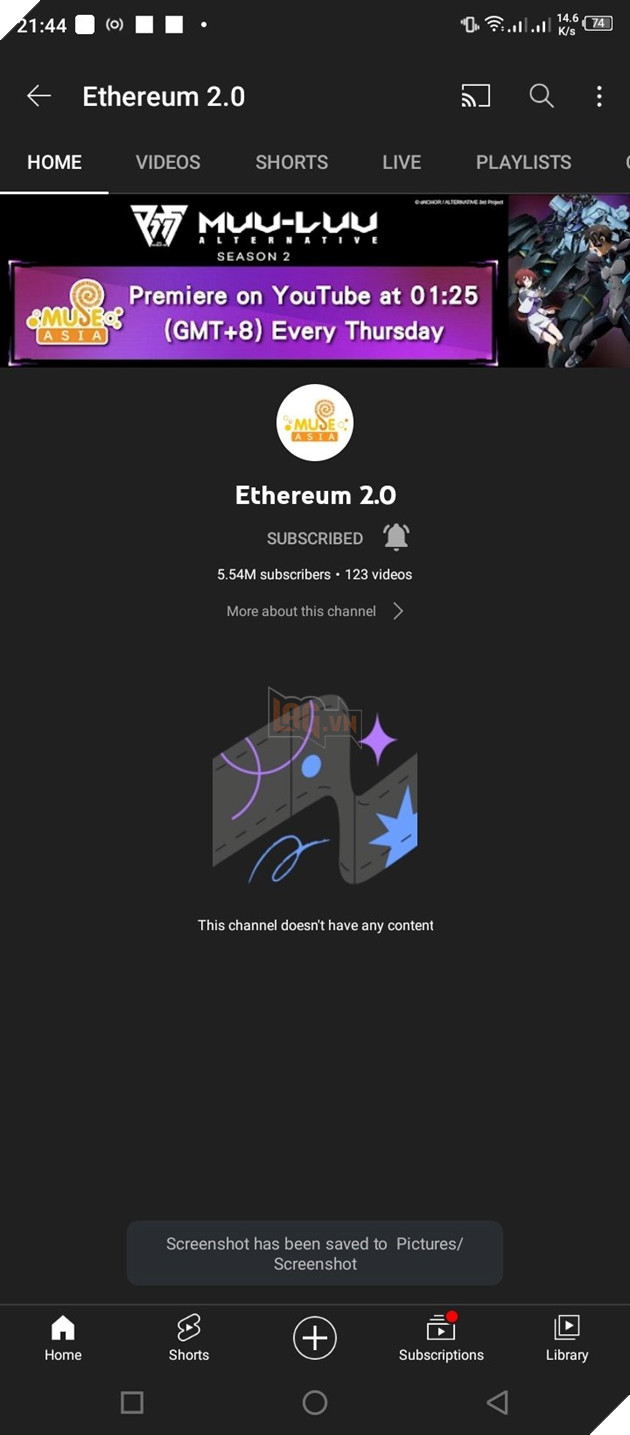 Recently, on October 11, 2022, the YouTube channel Muse Asia was hacked. Through some extremely sophisticated tricks, the items acquired the rights to the Muse Asia website from Muse's management team. Shortly after, the name of the channel was changed to Ethereum 2.0 – the name of a virtual currency. The worst thing the hacker group did is they deleted almost all the anime on Muse Asia!
For a Youtube channel, the deletion of a large number of videos will greatly affect the future operation of the channel. There used to be many Youtube channels, after deleting all the videos, had to give up and start a new channel.
However, it seems Muse Asia is not that bad. After regaining control of the page, the Muse Asia team quickly restored their video. As of October 12, 2022, the channel has over 6,700 videos. It's a welcome recovery, but also a lesson for content producers and publishers to be more careful going forward.

After solving the problem, Muse Asia thanked the audience for their trust in them. Everything has been restored and will be back to normal soon. The method for handling hacked objects has not been published. In the near future, Lag will update more stories about Muse Asia, and interested friends remember to pay attention.
See more: The number one online animation in France was hacked, and the data of 7 million users was sold!
Join the Anime Manga fan community and stay updated with the top news here: