When math and waifu come together, we have a very unique Keqing fanart from a Genshin Impact fan.
When Genshin Impact Being one of the open world games that receive the most love from the worldwide gaming community, the unique works related to the characters of this game always attract a special interest. . Hence on Reddit There have also appeared quite a few works that make the community excited and admired by its uniqueness and details.
See also: Genshin Impact: Dehya is a fan of Keqing so she decided to cosplay "cat ears"?
And recently a user spent 19 hours drawing the image of the character Keqing by an online graph website, with the title "Draw Keqing using 520 Bézier . curves".
Are known Desmos is a web site that functions as an online graphing calculator and it is well known in the community for being able to help users with math related expertise to draw anything they want.
Of course, not everyone has a super mathematical mind, so most do not want to understand the functions to create this graph. However, there are still a large number of gamers who have to give him praise u/Odd_Ruin6499 having spent a good amount of time drawing the curves of Keqing through graph curves, which not everyone can do.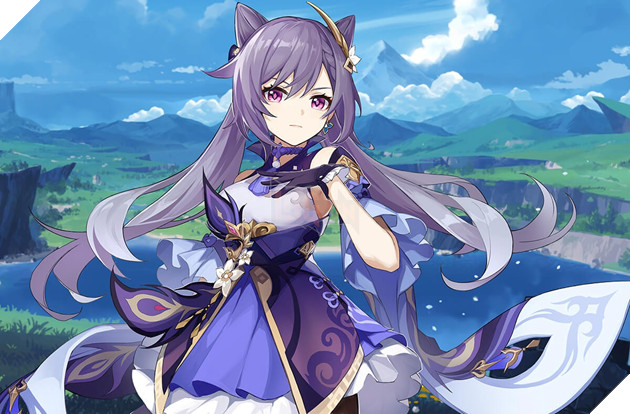 Drawing a Keqing In the ordinary style is already a very difficult thing for many people, but working through a series of mathematical diagrams is an even more terrifying test for the average person.
See more: The Genshin Impact community is surprised with the huge number of "hot" fan art on Pixiv and the top characters
Even so, this is not the first time that a person has used it Desmos to draw a Genshin Impact character, when previously there was a Venti drawing done on this website and attracted great attention from many gamers. But most people can see that the Venti drawing is only about 180 equations long and less detailed than the original drawing. Keqing pretty much.
It is worth mentioning that thanks to the real-time Desmos manipulation video, viewers can more or less understand how this website works.