Two climate change protesters have been arrested in London accused of throwing tomato soup on Vincent van Gogh's painting "Sunflowers".
Police in London say they have arrested two protesters who poured tomato soup on Vincent van Gogh's painting "Sunflowers" at the National Gallery in London. CNAs Reported on October 14.
The two women were among anti-climate protesters who deliberately poured tomato soup on one of Vincent's most iconic works from 1888, "Sunflowers." Van Gogh's value is estimated at £72.5 million. The move is aimed at protesting the extraction of fossil fuels.Fortunately, the picture was not affected as it was placed in a gilded glass frame
Video shared on Twitter showed two women wearing "Just Stop Oil" T-shirts standing in front of the painting with soup cans.
Just Stop Oil is an organisation that wants the UK government to stop new oil and gas exploration projects. The group later tweeted a statement saying its activists threw two cans of tomato soup over the photo, demanding that the UK government stop all North Sea oil and gas projects. The message of the protest was "choose life over art".
This isn't the first time this group of protesters has turned against the UK government over the museum's artwork. In July, Just Stop Oil campaigners also presented Leonardo da Vinci's The Last Supper and John Constable's Hay Venn at the National Gallery at the Royal Academy of Arts in London. The group also blocked bridges and intersections in London during two weeks of protests in July.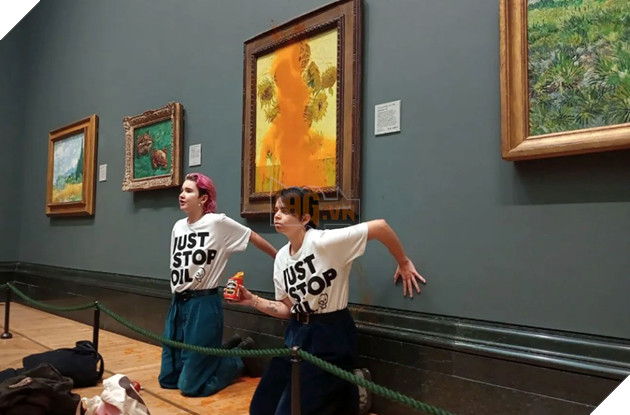 The wave of protests comes as the UK government opens a new round of North Sea oil and gas exploration licences, even as environmentalists and scientists criticise the move for undermining the country's commitment to oil and gas exploration and the country's response to climate change.