Recently, MAPPA's "super product" Chainsaw Man has been stoned by people. This time, what they're complaining about is that Makima's design is too small compared to the original manga!
Who is Makima?
Makima is one of the most important main characters in the Chainsaw Man manga and anime. On the surface, Makima is a member of a demon slaying organization working for the government. However, her true identity is very "special", to the point of being able to sway the whole world.
In the anime, Makima is voiced by Kusunoki Tomori.
See more: Chainsaw Man anime seiyuu have voiced these famous characters!
Chainsaw Man fans complain that Makima is too weak compared to the original manga

In recent days, MAPPA has continuously announced information related to the Chainsaw Man anime. We have seen the trailer, know the name of the film crew and the cast of voice actors. The visuals and designs of the characters were also announced. Overall, everything is very close to the original… except Makima.
According to a comment from @PridefuISin, a fan of Chainsaw Man, the Makima anime version has a "flatter" 3rd round than the original manga. This opinion received a lot of agreement from other fans.
It looks a bit different, but Makima in the manga is drawn inconsistently as well.
Wouf wouf…
Stop watching movies, it's gone.
So, stick to the original.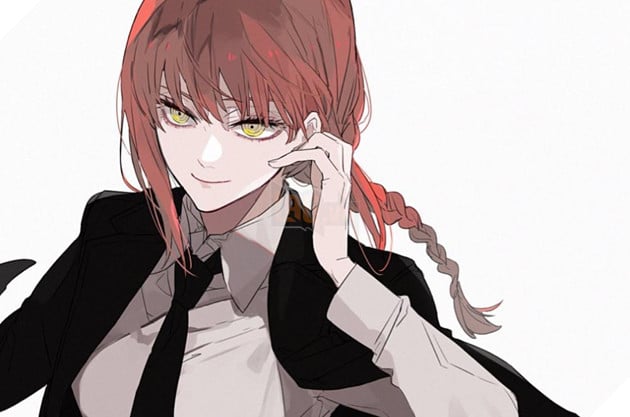 In addition to the unanimous opinion, there are also many other fans who think that the audience is being "blinded" by Makima's fanarts. The current Makima's design is reasonable enough and there's nothing wrong with it.
Come on, guys, don't watch the fanart and forget about Makima's design.
Makima has a lot of cool stuff, it's not just the 3rd ring!
I think we should be more concerned about the cast than this.
Currently, the controversy surrounding Makima's 3rd round is still quite active on social networking sites. And you, what do you think? Is the Chainsaw Man anime showing Makima's looks right or do you wish she could be a bit sexier? Leave a comment so we can chat together!
Join the anime manga fan community and stay up to date with hot news here: