Flames engulf a multi-storey building in Trường Sa city, Hunan province, China.
On the afternoon of September 16, a fire engulfed the building of China's state telecommunications network China Telecom, located in the center of Trường Sa city, capital of Hunan province, southern China.
State broadcaster CCTV said dozens of floors of a building more than 200 meters high were on fire, smoke billowing into the sky.
"Firefighters have begun work to extinguish the fire and conduct rescue operations at the scene and the number of casualties is unknown at this time."the CCTV bulletin added.
A nearby restaurant owner said that after the building caught fire, about 120 firefighters were on the scene.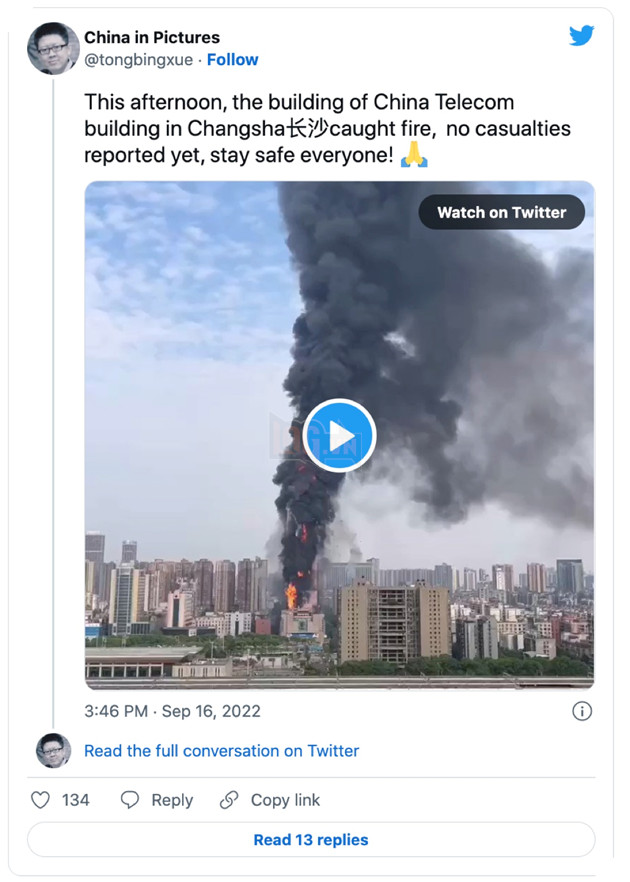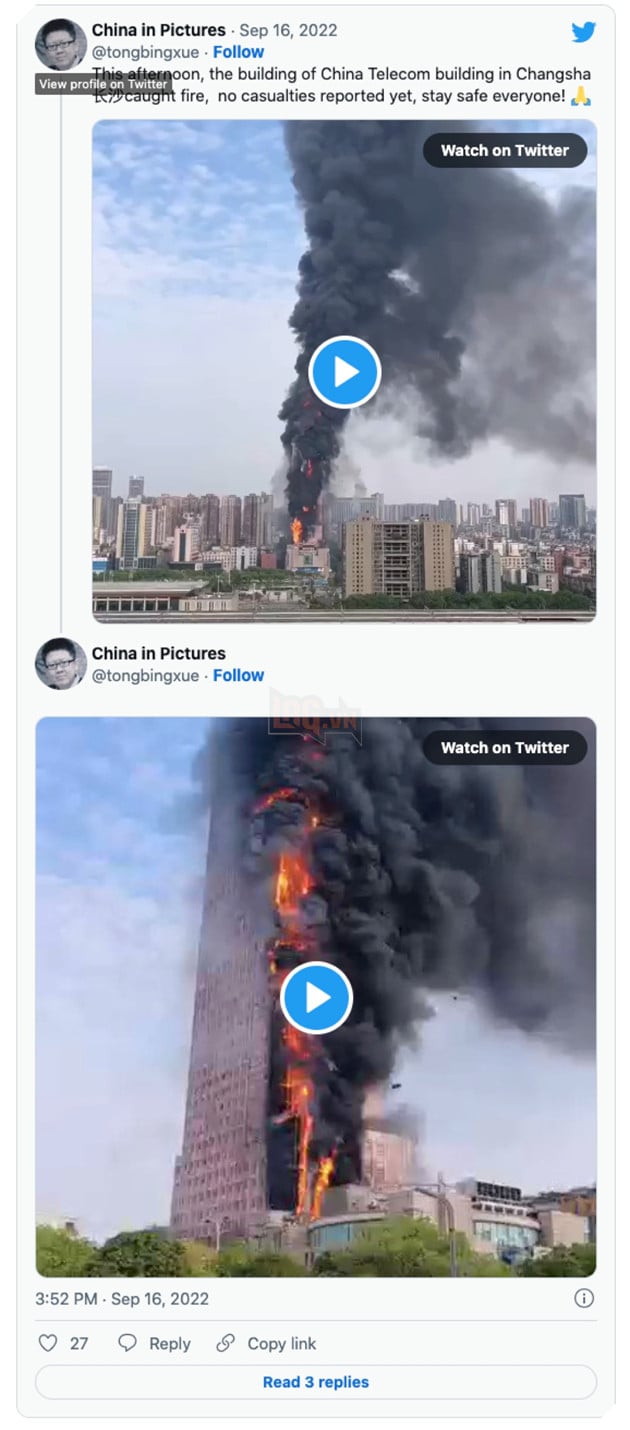 A horrifying video was shared on Twitter showing debris from the building falling from the building almost completely burned. The video shows that the area where the fire broke out is under construction.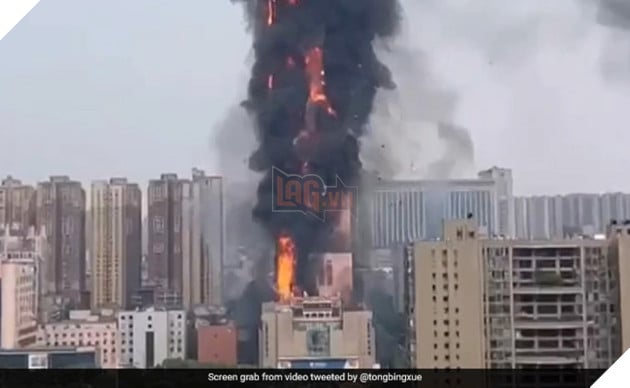 Currently, the fire has been controlled, but the cause of the fire is still unknown.