The creator of Pokémon has filed a lawsuit against 6 companies at once for using the image of the famous Pokémon brand to make games for profit.
The Pokémon Companya company owned by the giant of the video game industry, Nintendo Co. filed a lawsuit against 6 companies in China. The reason for that lawsuit is that these companies have committed trademark plagiarism Pokémon themselves, creating an environment of unfair competition.
The game referred to in this lawsuit is Pocket Monster Reissuesince this game used images of Pokémon to promote images as well as put into their gameplay. Accordingly, this game has been illegally operated by 6 Chinese companies since 2015 until now.
The Pokémon Company applied to Shenzhen Intermediate People's Courtas the copyright holder, the well-known Pokémon trademark license requires the cessation of development, distribution, and promotion of the game. Pocket Monster Reissue.
See also: McDonald's employees stole Pokemon cards from the store to sell
In addition, in the case of the incident, the company also demanded a compensation of up to 500 million yuan (equivalent to 1,700 billion VND), along with the alleged companies to post apologies. on the most popular social media sites in China, typically Sina.com, Tencent.com and NetEase.comas well as in other major mobile app stores.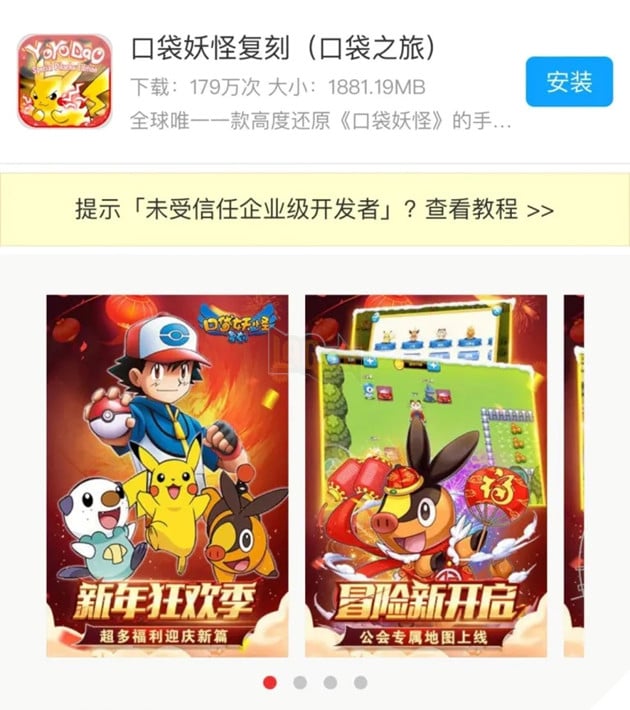 Pocket Monster Reissue (or Koudaiyaoguai Fuke in Chinese) is currently a downloadable game on the App Store and other Android app markets in China, including well-known platforms such as Tencent Holdings, Huawei Technologies Co. and Xiaomi. According to financial reports, in 2016, this game earned a revenue of up to 300 million yuan (more than 1,000 billion VND), along with an estimated monthly revenue of 30 million. RMB (over 100 billion VND) – report compiled by the famous Zhongnan Heavy Industries site the same year.
See also: We almost saw a muscular Pikachu in Pokemon games
That much is still not enough when the revenue of these companies in 2021 shows signs of a strong increase of 24.5% over the same period last year with 481.6 million yuan, while net income increased. nearly 58% to 207.2 million yuan.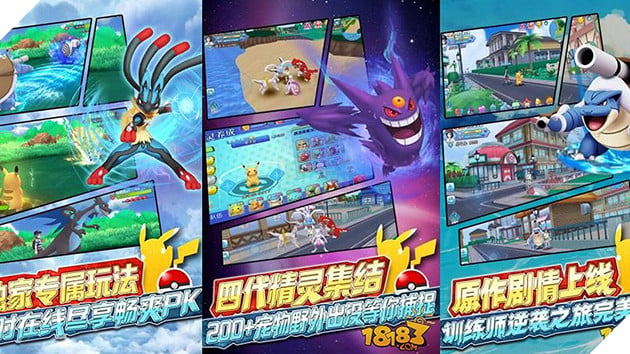 However, the similarities of Pocket Monster Reissue with Pokémon have raised a lot of controversy by the gaming community in China, when in this country, Pokémon-related games have quite a lot of difficulty in release. The most obvious example is that in 2017, China issued a ban on Pokémon Go, one of the global augmented reality game phenomena. The reason was explained as concerns about "national security, the safety of people's lives and property."
Also for this reason, concerns about video game copyright in China are higher than ever. This is partly the reason for the incident in August, when nearly 100 developers in China announced to join hands to call on the authorities to monitor famous online shopping platforms such as Taobao of Alibaba Group Holding when there are many dealers selling illegal games appear here.
That much is still not enough because the Chinese media said that from 2019 to 2021, more than 40 Chinese game developers suffered damages of up to 180 million yuan due to violations. license.