The name Ta Bien Cuong is no longer unfamiliar to Vietnamese fans, and a series of comments went deep into his heart.
Ta Bien Cuong is a name very familiar to Vietnamese TV viewers, especially sports fans. His frequent statements have caused a lot of controversy in the community, but what people love most about him is his unique and passionate way of commenting.
Many netizens called him "Saint Cuong" or "Salt Bowl" by his very affectionate name, and made a series of "shocking" remarks. What are those comments? Check out the comments on Lag.vn being "immortal" by this extremely famous BLV.
See also: What is a Fan Mu meme? The meaning and distinctive features of the MU fan
1. Berbatov "turned over" and asked for a substitution.
2. Pan Qingping! ! ! His name is Pan Qingping.
3. Now 1 3 is no longer 4.
4. Hai Guang wrote poems on the field.
5. Peter Crouch is flagged for offside for jumping too high.
6. M.Klose doesn't just head the ball, the fact that he scores with his feet shows that he only knows how to score with his head and feet.
7. We're watching an action-movie chase in the sun yard…
8. A very "heavy" processing stage for Merlo.
9. Beckham just got married, but he is still full of energy.
10. "Lewandowski was born in a sports family. His father was a judo player and his mother was a volleyball player. 2 People wanted to give him a name that was easy to remember, so the name given to him was Lewandow Ski"…
ALSO SEE: Documentary on football legend Maradona is shocking because it's filled with drug scenes and over-18s
11. The stadium is overcrowded today.
12. Kingston, your name is like a USB that sells very well.
13. Cong Vinh, no, that's Van Quyen, Cong Vinh, no, more precisely Van Quyen.
14. Coach Le Huynh Duc pulls a defender and tries to attack.
15. Ronaldo's legs ticked like shrimp.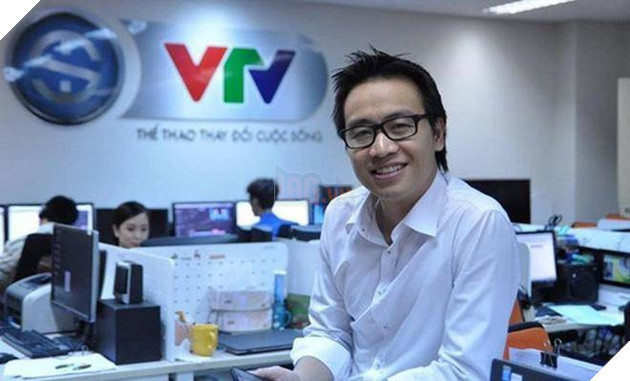 16. This is an orange catch.
17. Has the build and physique of a worker, but sometimes it feels like Tyne is writing poetry on the football field.
After 18 and 1985, I am only 20 years old this year.
19. Guanghai hangs the ball like a fallen yellow leaf. Watching him play makes me want to write poetry.
20. Robben can score without Cech's goals.
21. Today's German team is like a tank running in the mud.
22. This is a difficult prediction game.
23. Singapore is likened to the land of lions, and today the young lions are roaring feebly.
24. So the goalkeeper of the Malaysian team had to go into the net to pick up the ball…yes, sorry guys, he had to go into the net to pick up the ball.
25. After a corner kick, the goalkeeper almost has to go into the ball to pick it up.
26. Yes, it's an unstoppable "headshot"…
27. Maradona proved to be a very decent coach yesterday, he doesn't smoke cigars, doesn't wear clothes and runs around.
28. Arjen Robben… shot… missed… In the last case, if there is no goalkeeper, the ball may have gone into the net.
29. In soccer, players can score goals in any number of ways, with their heads, feet, knees…except with their hands. But whether it's the head or the knees, it's the same.
30. The Czechs are concentrating on hitting… 2 Greek slots.
31. All stands are full.
32. So the net got to the ball, sorry, the net got to the ball.
33. The ball was spit out by the opposing goalkeeper.