Not only are Genshin Impact gamers looking forward to seeing the anime made by the creators of Kimetsu No Yaiba, Facebook is also excited! Details are as follows:
Genshin Impact is an extremely popular game developed by miHoYo – now HoYoverse. Right from the time of its launch on September 28, 2020, Genshin Impact has always been in the TOP of the most popular games. The number of gamers starting to "pick up Paimon and go" to travel around the world Teyvat is increasing day by day, making the manufacturer more and more motivated to develop new projects.
Recently, HoYoverse announced that they will be partnering with ufotable to make an animated adaptation of the Genshin Impact game. Detailed information has been fully updated by Lag in the following article:
Genshin Impact Announces Anime Made by Demon Slayer Studio
Not long after the information about the anime was confirmed, an extremely interesting event happened on social networks. In an announcement post of a famous game news site, the Facebook account left a comment showing excitement about this animated project.

The online community was very surprised by this. Interesting comments kept popping up.
Does Facebook play Genshin Impact? Wow.
Even Facebook can't wait!
Everything is confirmed, Facebook is Genshin Impact, we will reveal that after Khaenri'ah.
Facebook forgot to change account before commenting?
Did Mark go to La Hoan together?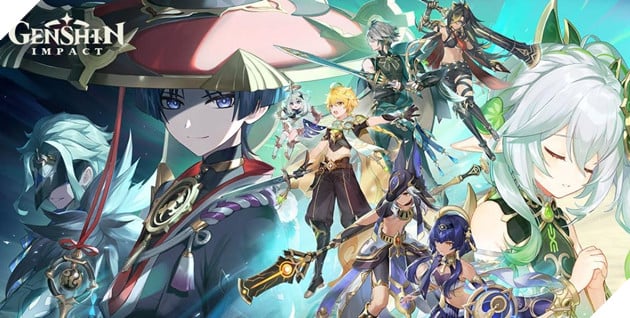 This is not the first time Facebook has expected an entertainment project. Not long ago, Facebook also shared the excitement with Makima in the Chainsaw Man anime.
See more: Facebook suddenly announced itself as a Makima fan of Chainsaw Man, causing Anime fans to stir up
Well, it seems that Facebook is also obsessed with entertainment works like anime or games these days? Is it possible that the Facebook account management team or Mark Zuckergerg himself is a "wibu"? What do you think about the Genshin Impact anime? Please leave a comment so we can chat together.
Join the anime manga fan community and stay up to date with hot news here: