Jashin-chan Dropkick animation, as a multi-funded animation, is facing the crisis of being bargained because it dares to tarnish the image of Japan's cities in a very short clip!
What is Jashin-chan Dropkick?
Jashin-chan Dropkick is a comedy anime series based on Yukiwo's manga of the same name. Film produced by Nomad studio with multiple investments and support. With entertaining content, humor and lots of surprises, Jashin-chan Dropkick has been a huge success and has been adding new sections from July 2018 until now.
In the latest work "Cthulhu Dropkick X" released in July 2022, the story of Cthulhu received extremely strong attention from the audience, especially when the idol Hatsune Miku appeared in the film. Viewer support seems to guarantee a new Jashin-chan Dropkick anime season. However, the "point" that the film just encountered may bring Jashin-chan Dropkick closer to the road of death.
see more: Surprisingly, average quality anime is getting harder and harder to make!
Japanese city stops sponsoring Jashin-chan Dropkick because it was smeared by film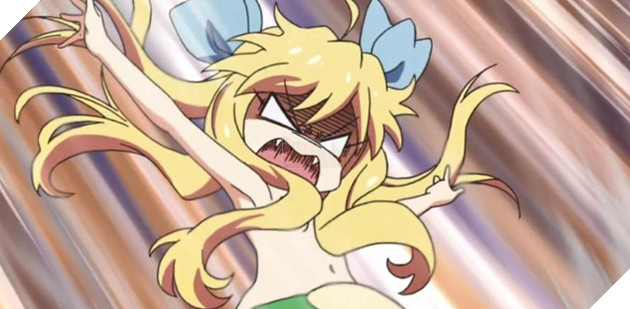 Before going any further, one fact we need to know is that the Jashin-chan Dropkick was created by Furano City with the Furusato Nozei system. The Furusato Nozei system allows city residents to donate money to support their favorite places, and in return they will receive gifts from that place.
Donated places can use the money to invest in the development of the area. In order to attract people's attention, various places are often combined with famous brands. For Furano, they collaborated with Jashin-chan Dropkick.
Recently, Furano decided to stop sponsoring the Jashin-chan Dropkick team. The reason given is because there is a scene in the film that "smears" the image of the city. Specifically, the Medusa character says she had to sell her organs to pay off the city's debt.
The above details were not approved by the Furano Committee at all. Immediately afterwards, the Furano City Council held a meeting on the issue and decided to vote on whether to continue funding the Jashin-chan Dropkick film crew. As a result, the majority chose "No", so the amount of 33 million paid to the Jashin-chan Dropkick team was "postponed".

In response to Furano City's actions, the Jashin-chan Dropkick team launched a poll to collect views from viewers. Opinions vary. Many of them said they liked the Jashin-chan Dropkick a lot and thought the issue was very unfortunate for both Furano and the film crew.
And you, what do you think? Was the Jashin-chan Dropkick team wrong or was Furano City overreacting? Please leave a comment so we can chat.
see more: Hatsune Miku Anime Series Race Releases Clip With Stolen Channel On Youtube With Disastrous Results
Join the anime and manga fan community for the latest hot news: