Miss Ukraine's recent outfit has received a lot of attention from the gaming community, with many commenting that the design is very similar to many famous gaming brands like Warhammer 40k.
During the Miss Universe pageant in New Orleans, Miss Victoria Aparnasenko The Ukrainian wowed the crowd by showing off her 'Warrior of Light' attire.
Gamers were quick to post a video showing off the costume on Reddit, with comments flooding with praise and surprise at how the costume looks like something out of a video game. "Turns out Saint Celestine came out of the Warp in Ukraine," wrote one user. san celestine is a popular character in the series Warhammer 40K. Others choose to compare the Ukrainian dress to this legendary title.
While gamers are quick to point out that Miss Ukraine's design appears to be inspired by games like Warhammer or Overwatch, Apanasenko's clothing choices actually have a deeper meaning. An Instagram post on Miss Ukraine's page said: "The 'Warrior of Light' costume symbolizes our nation's struggle against darkness. It protects us just like the Archangel Michael who defends Ukraine with his sword. Viktoriia's hand Armed and covered in armor, she also brought light in the darkness to our peaceful land."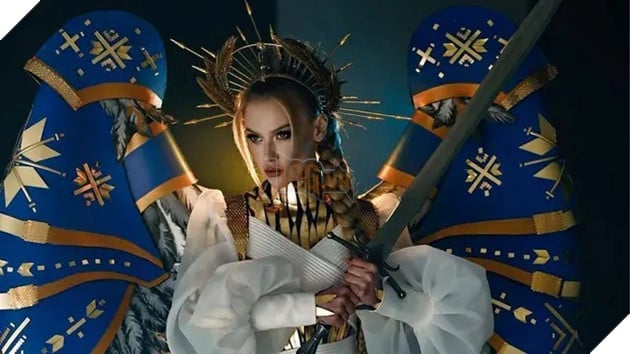 The post later added: "The one-piece jumpsuit represents armor and wraps around Victoria like a second skin. The white dress consists of a stylized vyshyvanka with puffed sleeves and the skirt is over 10 meters of fabric. There are earrings, this is a Ukrainian tradition.
Finally, the explanation goes on to reflect that "symbolic wings were burned in battle, set in blue and gold armor in the colors of the Ukrainian flag, and adorned with various mirror ornaments." Different, opened the decisive battle. The costume was made over four months in extreme conditions in Ukraine, with sirens, no electricity and candlelight. "
see more: Compared to Left 4 Dead, Redfall's creative director had to talk to players
see more: Top 10 Most Anticipated FPS Games in 2023 (P1)