These nests stretched about 1,000 kilometers from east to west and were inhabited by six different dinosaur species.
In a recent study by the University of Delhi, 92 fossilized loaves from some of the largest dinosaurs in India were found. Among them, the titanosaur species has been discovered. The discovery of more than 250 preserved eggs provides detailed data on the life of long-necked dinosaurs in the Indian subcontinent.
Dinosaur bones and eggs from the Late Cretaceous period (100.5 million years ago – 66 million years ago) are known to exist in a group of rocks called the Lameta Formation in the Narmada Valley in central India.
The researchers identified six different species from their eggs, showing a greater diversity of giant dinosaurs in the region than previously known. From the nest layout, the team deduced that these dinosaurs buried their eggs in shallow pits, similar to today's crocodiles.
Several pathologies were found in the eggs, such as the rare "egg in an egg," suggesting that titanosaurs had similar reproductive physiology to birds and likely laid eggs in a similar manner to birds. modern birds.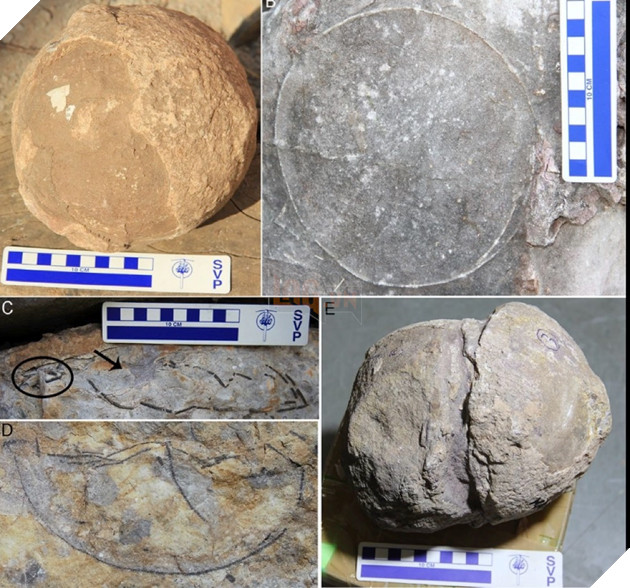 Harsha Dhiman, who led the research team, said:Our study reveals the presence of a large sauropod hatchery in the study area and provides new insights into dinosaur nesting conditions and reproductive strategies.Before the sauropods went extinct".
Dinosaur nest fossils were discovered not far away. New nesting sites in the Dar district of Madhya Pradesh (central India) stretch for about 1,000 km from Jabalpur in the upper Narmada valley in the east to the nests in Balashi Noor in the west. This may be a new record for the discovery of the world's largest dinosaur hatchery.