After the contract renewal failed, the Chinese tech giant responded strongly.
netease,China's top technology company recently live-streamed the demolition of the office snowstorm More than 30,000 viewers. The dissolution of the partnership between Blizzard and NetEase has become more pointed, with the former blaming the latter for the broken deal.
At the end of 2022, Blizzard announced that the partnership with NetEase is coming to an end, and the Blizzard game service released in this market will expire on January 24, 2023 until other works from the partner are found. Just recently, Blizzard sought a six-month extension to its existing contract, but NetEase declined.
However, recent statements from Blizzard suggest that NetEase appears to be at fault in this relationship. The Chinese company was outraged by the accusation and responded immediately and harshly. They called Blizzard's attempt to renew the contract while looking for a replacement "absurd, absurd and commercially illogical." The company also accused Blizzard of causing difficulties for NetEase and players. Netease also stated that Blizzard did not negotiate with them on the process of storing character data in World of Warcraft, and any loss of virtual assets is Blizzard's fault, not the fault of the Chinese company.

Outraged by the allegations, NetEase live-streamed the demolition of Blizzard's once-owned offices. The crew smashed them, took down a giant replica of the legendary Warcraft weapon Gorehowl, and smashed the statue. Blizzard Orc iconic.After the end, Netease's coffee shop provided participants with a cup called Blizzard Green TeaThe word "green tea" in Chinese slang has a lot of negative connotations, that's why they give green tea to employees as a way to "torture" old buddies.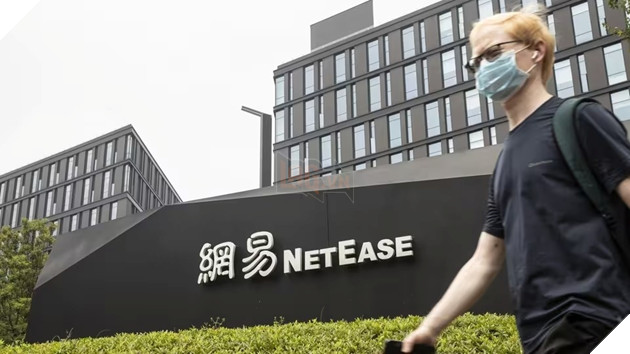 In the recent battle between Blizzard and NetEase, fans don't know which side to stand on. On the one hand, players were upset to find out that Blizzard was trying to paint NetEase as the bad guy when it was also at fault. On the other hand, NetEase is not innocent either, having come under scrutiny for its aggressive and greedy business model. Riot Games even aggressively sued NetEase over Valorant clone Hyper Front. In this case, however, the real victims are the fans. Except for Diablo: Immortal, which has a special contract, none of Blizzard's games will be available indefinitely in China starting January 24. Players will not be able to play the game during this period, and many people worry that some data in the game may be lost, such as World of Warcraft in the future if a new transaction is established in the Chinese market. Regardless of the specific circumstances, both Blizzard and NetEase appear to be responsible for disenfranchising these players.
see more: Tencent rumored to be interested in jumping into deal with Blizzard
see more: After terminating the agreement with Netease, a series of Chinese game companies want to cooperate with Blizzard