Spy X Family 67 spoiler prediction, chapter 66 summary: Yor has a new friend – Melinda Desmond, Damian's mother. To promote their relationship, when will we be able to follow a trip to the sea?
Summary of Spy X Family 66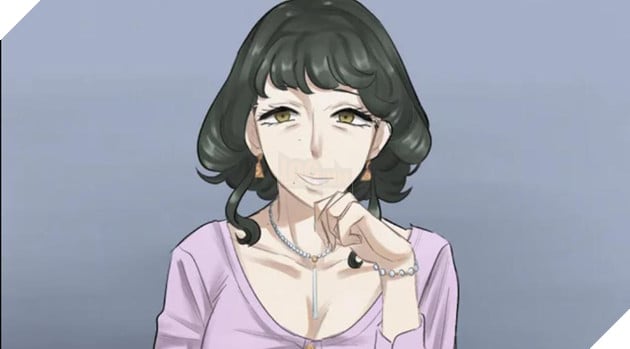 In Spy Family 66, we learn the outcome of Yor and Melinda's meeting. It turns out that after revealing she was Melinda Desmond, Damian and Yor's mother had a rather emotional conversation. Yor quickly apologized because Anya punched Damian in the face. Melinda finds this to be a common occurrence, so it's not a big deal – but her face has the exact opposite expression!
Yor was a bit surprised, and Melinda quickly steered the story in a different direction. A friend said that the people here were all friends of Melinda's since before she became Lady Desmond. Yor is lucky to be sitting here with her!
See more: Spy X Family: True story of author hating his own manga!
The tea session ended with Melinda's rather implied statement:
If possible, I very much hope you and I can be friends, Yor.

Melinda then brings Yor back. She mentioned Damian and said he was quite happy going to school – probably thanks to Anya. Yor said Anya also loves Damian very much. Hearing this, Mrs. Melinda's face changed slightly.
I hope they can be friends.
After hearing the story, Loid began to rummage through all the information he had about Melinda. Like Mr. Donovan, Melinda is a rather reserved person. Is this an opportunity to get more information about the subject? Lost in thought, Loid heard his wife ask if she could continue to see the mothers. Loid thought for a moment before agreeing.
I think it's a great idea for you to join them.
Sounds good, right? But while saying that, Loid came up with a new plan: Plan C: Mom's Friend Campaign!
Anya knew that was a bit scared – afraid that her father wouldn't care about her anymore. So she devised a battle to build a new friendship with Yor's mother!
The next day, Yor went to the Shopkeeper to consult. After talking for a while, she seems to be a bit suspicious of Loid…
In the final pages of the story, Anya tries to communicate with Damian in her very own way. Damian had a whole cake dumped on her head and teased to be Anya's twin.
See more: Spy X Family: All about Anya's spy family!
Spy X Family 67 spoiler prediction

There are two details worth analyzing in chapter 66. The first is Mrs. Melinda's strange expressions. In Lag's opinion… this is not someone with malice. Her expressions can be wary of Yor but can also be those of someone who truly loves her child. When Yor said Anya liked Damian too, Melinda blushed a little. Will the two mothers ever join forces to push the Damianya boat in the future?
Another detail of interest is Shopkeeper's attention to Loid. Maybe she noticed something "strange" about Loid. To be on the safe side, Shopkeeper will initiate an investigation into the Loid. Wow, does this detail ever lead to a scene where Loid – Yor confront each other?
Spy X Family 66 has temporarily closed the short story about Yor and Mrs. Melinda. The content of the next chapter of the story will depend on the author. But hey, since it's summer, there should be a chapter related to this holiday, right? Or… maybe Loid will try to promote Yor's friendship with Melinda the way he supports Anya. Let's see, assuming both families go to the beach together, it will be very attractive!
See more: Spy X Family: Anya's summer vacation is a bit boring, so she wrote a diary for the whole month of August 2022!
Spy X Family release time 67
Spy X Family 63 is scheduled to release on August 21, 2022 on the Shonen Jump+ platform. New information about the manga will be available Lag.vn Updates in the near future so be sure to stay tuned.
See more: The reality of Lisa Blackpink's Anya Spy X Family cosplay makes netizens stir
Join the anime manga fan community and stay up to date with hot news here: