The latest, most accurate spoiler information and all you need to know about Kanojo Okarishimasu 247: A small incident brings Kazuya and Chizuru closer together. While confused, Chizuru pulls Kazuya closer…
Summary of Kanojo Okarishimasu 246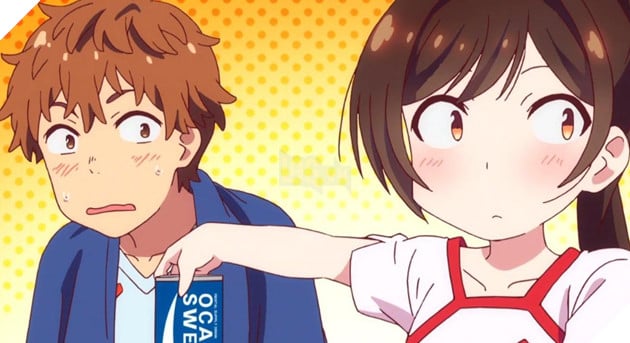 Chapter 246 is pretty normal. After being invited by Chizuru to her grandparents' house to clean, Kazuya and the heroine went to the "act" place. The two focus on cleaning the house (Chiz only, but Kaz is a bit distracted because Chizuru is so pretty). While cleaning, Kazuya accidentally saw a picture of Chizuru's mother.
For detailed story chapters, you can see the following articles:
Spoiler Kanojo Okarishimasu 246: Moving house, Kazuya finds a photo of Chizuru's mother!
Spoiler Kanojo Okarishimasu 247

Kazuya showed Chizuru the picture he found. Chiz then tells her memories of her grandmother. It's really not much of a fuss. Chiz's mother died when she was 4 years old, so she can barely remember anything. That photo was all she could remember of her grandmother.
After cleaning for a while, the house was also neat and tidy. Chizuru thanked Kazuya and then sat down to review the pictures of her grandparents. She told the male lead about the image of loved ones who had left her. Kazuya wants to hug Chiz when he hears it. He slowly reached out and touched Chizuru's body…
At this moment, a small earthquake occurred. Seeing that something was about to fall on Chiz, Kazuya quickly pinned her down, shielding her with his back. After a while, everything seemed to be fine. Kazuya was about to step back because the position was so weird when Chizuru told him to slow down…
See more: New manga release schedule in Vietnam in August 2022: One Piece 100 and dozens of new manga
Kanojo Okarishimasu Release Time 247
Kanojo Okarishimasu chapter 247 is expected to be released on August 17, 2022. Spoiler information for chapter 248 will be updated by Lag.vn as soon as possible.
Join the anime manga fan community and stay up to date with hot news here: