After part 2 with many points falling compared to part 1, OPM fans are quite concerned about the quality of One Punch Man season 3 anime – especially since the studio in charge of this animation part has not been announced yet.
About the anime One Punch Man
One Punch Man is an anime adaptation of the manga of the same name by Yusuke Murata and ONE. The main plot of the film revolves around Saitama, a bald-headed hero who can defeat any monster in one punch.
Anime One Punch Man first part made by Madhouse, premiered on October 5, 2015. Carefully invested by one of Japan's leading studios, One Punch Man season 1 received good reviews by Japanese and international audiences. The One Punch Man brand also came from here like a kite in the wind.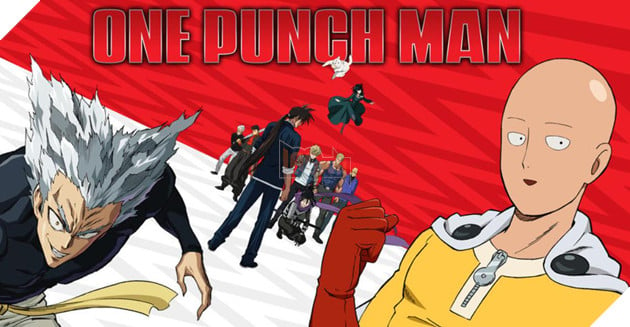 Despite many achievements, Madhouse did not intend to continue One Punch Man season 2. It was not until April 2019 that the sequel to the bald hero was released to the audience with a team from JCStaff. , a studio is also quite famous although of course not comparable to Madhouse. Part 2 was still well received, but the film also received a lot of negative reviews because the visuals were no longer of the same quality as part 1.
See more: After years of waiting, the anime One Punch Man season 3 officially announced the information
Fans worry about the quality of One Punch Man season 3 anime

Recently, One Punch Man season 3 has been officially announced. We can see a very cool visual with the two main characters, Saitama and Garou. This image is also the only one that has been published so far.
Since the studio that made One Punch Man season 3 has yet to be revealed, many fans have begun to worry about the quality of the film. Season 3 will adapt the Monster Association arc with a lot of battle scenes, so the anxiety is pushed even higher.
If you do a bad fight with Garou, that's it.
Any studio that carries this movie, just be prepared to curse.
The manga is already so beautiful, the anime is hard to pass.
Bidding MAPPA is delicious.
Anyone can do it, don't be JCStaff.
One Punch Man season 3 anime premiere time
According to what has been announced, One Punch Man part 3 will be ready to release in 2023. With the current situation, Lag thinks that it will not be until October for the anime to air. Thus, perhaps around the end of this year – it is highly likely that in Jump Festa, the studio of One Punch Man season 3 will be announced. Lag will update new information as soon as possible, so be sure to stay tuned.
See more: One Punch Man live-action will be made by the director of Fast And Furious!
Join the anime manga fan community and stay up to date with hot news here: