Catarina Devon can be seen as a female pirate who is both evil, badass, and extremely dangerous and brutal in the pirate world.
Catarina Devon, also known as "Crescent Hunter", is a female pirate who was imprisoned in Impel Down during the pirate era. She was later rescued from Impel Down by Marshall D.Teach and is currently the only female member of the Blackbeard Pirates.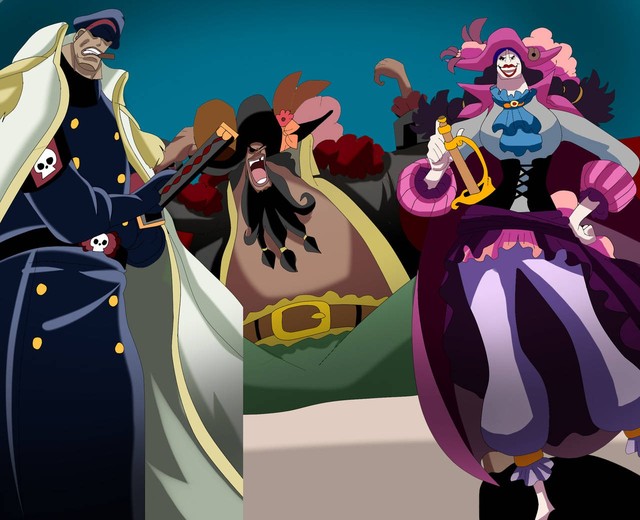 From the moment she appeared, Catarina Devon has overwhelmed the audience with her appearance. In a series with many great beauties like One Piece, now there is a female pirate who is both ugly and crude like Catarina Devon, which really makes many people heartbroken.
She has the appearance of a middle-aged person, about 40 to 50 years old, but braids her hair like a young girl. Her face had wrinkles, a slanted forehead, a long witch's nose, a wicked smile, and a square jawline. What a combination could not be more "subtle" than Saint Oda.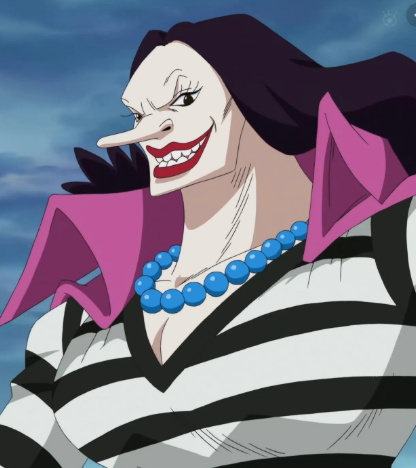 In an SBS, Oda also said that his original design for this character was very different. Small and pretty like a charming 9-tailed fox. However, he later gave up on physical beauty because he wanted the Blackbeard Pirates to have a strong pirate feel: big, rough, and rude. A beauty that can ruin anyone's mood about pirates.
As for the strength of Catarina Devo, there is no question, as with her nickname, she proved to be quite a dangerous person. Although we haven't seen much of her abilities yet, she is known as the worst and worst female criminal in the era of pirates, imprisoned in the 6th floor of Impel Down.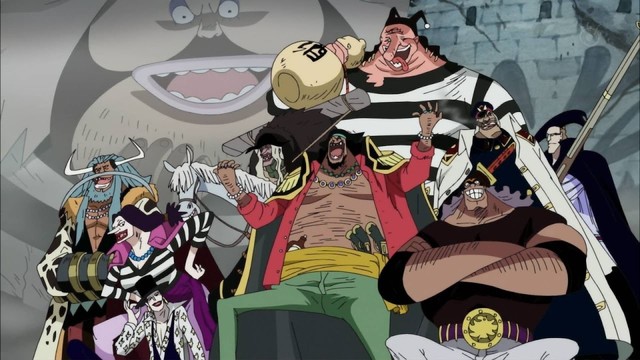 Another testament to her strength is that Blackbeard only selects the strongest prisoners on the 6th floor of Impel Down, who can survive facing everyone else in a melee.
Therefore, Catarina Devon can be considered as one of the strongest level 6 prisoners. She has incredible stamina, as can be seen from her easily getting up after being hit by Admiral Sengoku's "Shock Wave" in her Buddha form.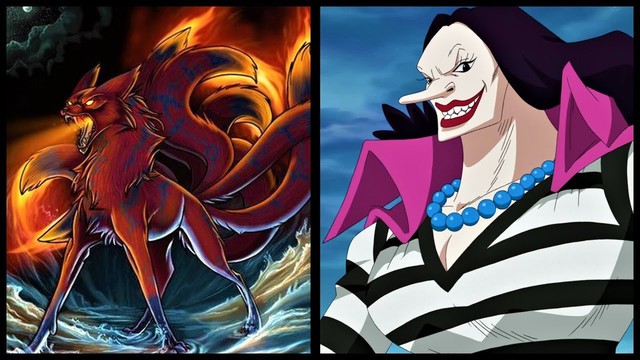 Devon currently possesses the power of an ancient Zoan-type Devil Fruit, the Nine-Tailed Fox. Thanks to this Devil Fruit's ability, she can easily transform into the form of any person and into a giant nine-tailed fox.
However, what makes Catarina Devon "the most dangerous female pirate in history" is not because of her strength but because of her extremely bizarre hobby. According to a Vivre Card about how a member of the Blackbeard Pirates mentioned that she loved to collect the heads of beautiful girls, so the girls in the New World were afraid of her so they gave her the title. this "title".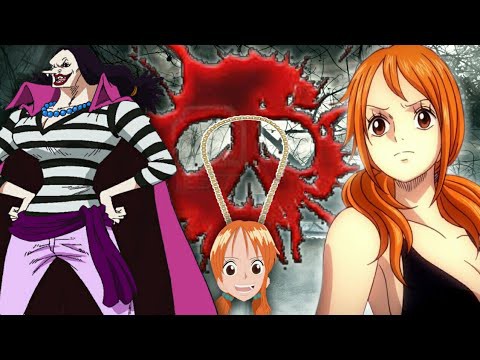 Indeed, Catarina Devon is such a brutal person, isn't she? Is it because of her bad appearance that she is so "self-deprecating" that she likes to hunt the heads of other beauties to come and see? In general, the beautiful girls in One Piece like Nami, Boa Hancock, Nico Robin…you should stay away if you see her.