What is Chainsaw Man?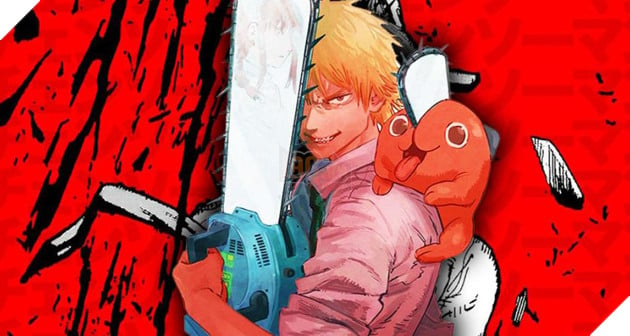 Chainsaw Man is a manga created by Tatsuki Fujimoto. The story began to be released in December 2018 and has now entered Part 2. Chainsaw Man is currently being adapted into an anime by studio MAPPA with a "commitment" that the film will be full, especially with many additional scenes. compared to the original.
See more: Anime Chainsaw Man will be completely uncovered, announcing a new visual battle!
Chainsaw Man follows Denji, a young man who was once near death but was resurrected by merging with the Saw Demon Pochita. Denji's powers are noticed by Makima and she invites him to join the demon hunter organization. From here, Denji begins a series of days of fighting with scary demons to… be touched?
Anime Chainsaw Man Will Make History!

Recently, Crunchyroll had an interview with MAPPA CEO Manabu Otsuka, screenwriter Hiroshi Seko and executive director Makoto Kimura about anime. Chainsaw Man. The interview gave us quite a bit of information with the focus of which was MAPPA's expectations for Chainsaw Man – that this would be the anime that made history!
Here, Lag will summarize the main questions – answers in the interview. Spoiler: there will be quite a lot of interesting information to be announced!
Chainsaw Man is still quite popular in Japan since season 1 ended. How is the fandom of this work in Japan?
Makoto Kimura: Currently the work has about 600,000 followers on Twitter. This is quite a large number on a global scale. Among them are Japanese fans too. You know how Twitter works, a lot of people retweeted when we announced something. It can be said that fans not only in Japan but also around the world are very excited.
Why do you think Chainsaw Man is so popular in Japan?
Manabu Otsuka: In the entertainment industry, Chainsaw Man has really begun to have an impact on popular culture. There are other famous franchises like Kimetsu No Yaiba or Attack On Titan, but in the current context, you will find that Chainsaw Man is a bit different. It's much crazier. This is the kind of topic that many readers crave. Perhaps this is when people are most interested in this genre. I think that's why it's so popular.

Outside of Japan, why do you think it's popular in the world?
Manabu Otsuka: Very popular original manga. I think many people are interested in whether they see something special or have different perspectives on different issues in this work. They need those differences. The title Chainsaw Man itself is already appealing. Such a cool name.
What do people like about manga?
Hiroshi Seko: The thing that shocked me the most when I first read the manga was Denji, the main character's very real and pure need: he earns money to fill his stomach and find women. You don't see that in the other main characters. It's very unique to have that kind of rudimentary need that motivates a character.
Manabu Otsuka: The surface of the story is violent and action-packed, which is an attractive point. However, when you dive in, this is actually a story about family and connection.
Makoto Kimura: As Otsuka and Seko mention, the combination of themes and motifs works very well. You have violence, action, humor and then moments of peace. The abruptness of all this leaves the audience wondering, "Wow, where did this come from?". Unpredictability delights the audience. I guess this is what readers notice.