According to the will of female giant Tran Le Hoa, her husband, actor Tri Trong Thuy, who played Tang Tang in "Journey to the West" in 1986, will inherit a huge amount of money.
Entrepreneur Tran Le Hoa, 77, made a will to leave 3 children with her first husband, each with an inheritance of about 10 billion yuan (more than 1.4 billion USD). The remaining property is for her current husband – actor Tri Trong Thuy. Among these assets is the precious sandalwood museum that he has cared for over the years. The amount of assets "Tang Tang" enjoys is estimated at more than 4 billion USD (more than 100 trillion VND).
This is a topic that is causing a stir on Chinese social networks. Many people mocked "Tang Tang" for living by his wife. Many others defended, saying that for "master", a person who has passed middle age and has no children, money is not so important.
Mr. Tri Trong Thuy himself is not too concerned about the comments. He confided that he only cares about his wife's health, not about money.
Actor Tri Trong Thuy and his wife
In addition to the husband and wife relationship, Mr. and Mrs. Tran Le Hoa also have a superior-subordinate relationship. The former actor has always maintained a respectful attitude towards his wife. According to a previous article, when he and his wife attended an event, Mr. Tri Trong Thuy was tired and his feet hurt from standing for a long time, but as soon as he sat down on the chair, seeing his wife still standing, he immediately stood up. In the family, he also adheres to rules such as always having dinner at home; If Mrs. Le Hoa hasn't picked up her chopsticks, everyone in the house won't be able to eat. "Tang Tang" also calls his wife "president".
Despite their detractors, over the years their marriage has remained peaceful.
Tri Trong Thuy is working as Director of Jugutang Trading Company (Jugutang), Chairman and legal representative of Beijing Red Sandalwood Cultural Foundation. Ms. Tran Le Hoa is the President of Tu Co Duong Company and owns 6 other businesses operating in the fields of real estate, arts, crafts, furniture, cosmetics, restaurant chains…
Tri Trong Thuy is 11 years younger than his wife, born in a family of 5 generations following the Beijing opera industry. He became an actor after graduating from the Shanghai Theater Academy. In 1984, he took on the role of Tang Tang in Journey to the west directed by Duong Khiet and has been famous ever since. In 1990, Mr. and Mrs. Tran Le Hoa got married.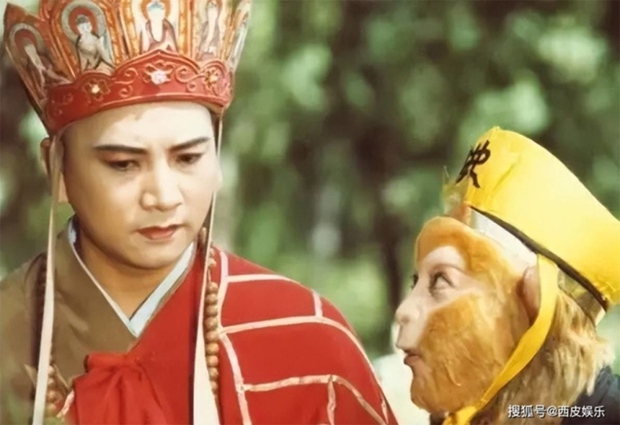 Tri Trong Thuy in Journey to the West 1986.
Ms. Chen Lihua, born and raised in Beijing, is considered one of the most prominent women in the business world in China. She started her career in the garment industry. According to Forbes statistics in 2019, Chen Lihua is the third richest businesswoman in China with a fortune of nearly 40 billion yuan (5.6 billion USD). Currently, she has entrusted the business to her children to manage, enjoys old age with her husband, and pays attention to the hobby of collecting sandalwood.
Source: Sohu