Many famous people have gone through a difficult time before reaching success in Hollywood. They admit, because of life, they are forced to do horrible jobs in order to survive.
1. Chris Pratt
Chris Pratt (born June 21, 1979) is an American actor. He is known for his comedic roles on television. Meanwhile, in the film industry, the actor is famous for playing the role of Star Lord in the series "Guardians of the Galaxy" in the Marvel universe.
However, before 2014, Chris Pratt's career was quite difficult. He grew up in Lake Stevens, Washington in a family with no artistic tradition. Pratt dropped out of community college after one semester.
He later worked as a coupon salesman and daytime stripper. At night, Pratt became homeless in Maui, sleeping in cars and tents on the beach.
The first turning point in life came when Chris was 19 years old. While working as a waiter, he was discovered by director and actor Rae Dawn Chong. She gave him the opportunity to become an actor in his first film – the short horror film "Cursed" part 3. The meeting did not make Chris Pratt a star, but he succeeded in the first steps. in the film industry.
The big turning point of Chris Pratt's career came in 2014. At that time, he was cast by Marvel as Star Lord in "Guardians of the Galaxy". Chris Pratt took a sublime step, joining the "hottest Chris guys in Hollywood". After the "blockbuster", the actor became a "million-dollar" star of Hollywood.
2. James Cameron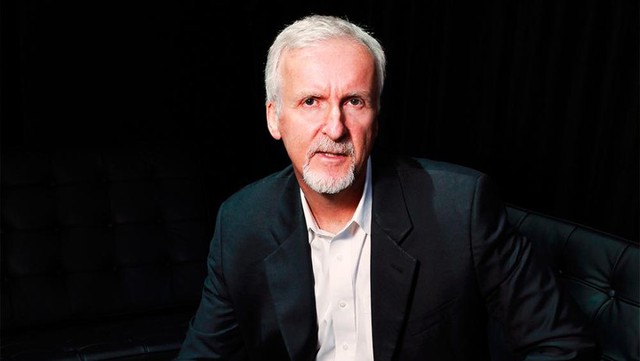 According to IGN, during the time of conceptualizing the movie "The Terminator", director James Cameron had almost no money to live on. He even lived in his car for a while. However, James Cameron's main concern at the time was not money. He was determined to direct his script despite his limited experience.
When James Cameron introduced the film at meetings, many production companies said they liked the script. However, they didn't like the idea that James Cameron would be in charge of directing.
However, the male director persisted and collaborated with producer Gale Anne Hurd. This is the person who bought the movie script rights for 1 USD and appointed Cameron as director. The film grossed $77 million worldwide.
James Cameron's career is marked by the most popular sci-fi movies. His films are impressive thanks to the subtle techniques used. James Cameron's work also has a good effect on film critics and audiences around the world.
The first film in which he acted as art director and in charge of rendering miniatures was "Battle Beyond the Star" (1980) by Roger Corman. After that, he continued to take on this role in films such as: Escape from New York, Galaxy of Terror.
3. Daniel Craig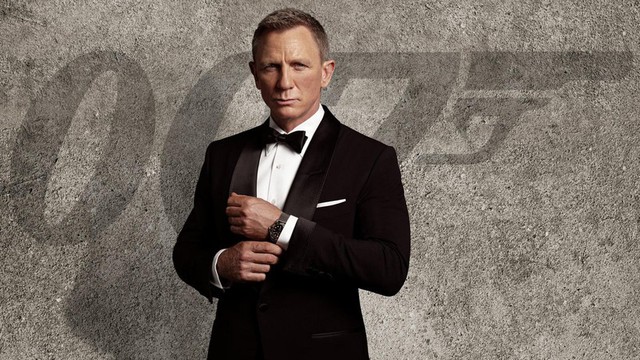 At the age of 16, Daniel Craig left Liverpool for London in search of an opportunity to become an actor. In an interview with Independent, the famous actor said he used to sleep in parks, wander along theaters, work as a waiter to earn a living.
After many years, Craig is known to the world as a 007 agent. In a conversation with SCMP, the actor affirmed that the role of James Bond changed his life and career.
The actor once shared in the Times: "When I first came here, I was forced to survive. I did terrible jobs to survive. Because at that time, I had no money." He was later accepted into the Guildhall School of Music and Drama. This was also the turning point in his career.
Daniel Craig (born March 2, 1968) is a famous British actor. Some of his works include: Sword of Honor, The Mother, Layer Cake and a series of television series such as "Sharpe's Eagle", "The Young Indiana Jones Chronicles: Daredevils of the Desert".
But certainly, when it comes to Daniel Craig, it is impossible not to mention the role of James Bond in the 007 film franchise that he has been with for more than 15 years.
4. Halle Berry
Former runner-up of the United States in 1986 and winner of the 2002 Oscar in the Best Actress category, Halle Berry is a prime example of life-changing anecdotes in Hollywood.
The black star moved to New York City to pursue an acting career in 1989. At first, things didn't go according to plan and she quickly lost her job. Halle Berry had to live in a homeless shelter.
However, she never gave up on her dream and after two years in New York, Halle Berry got her breakthrough as a drug addict in Spike Lee's "Jungle Fever".
Eleven years later, Halle Berry is the first woman of color to win an Academy Award for "Best Actress" for "Monsters Ball" (2001). In the 2000s, Halle Berry was one of Hollywood's highest-earning actresses. However, in recent years, the name Halle Berry has become increasingly blurred and is no longer a guarantee for the box office revenue as well as the quality of the films.