In Dragon Ball Super 87, Frieza the Great has returned with a new form called Black Frieza. This unexpected appearance made many people like it, but it is also the reason why Super Dragon Ball received extremely unpleasant responses from fans!
Who is Frieza?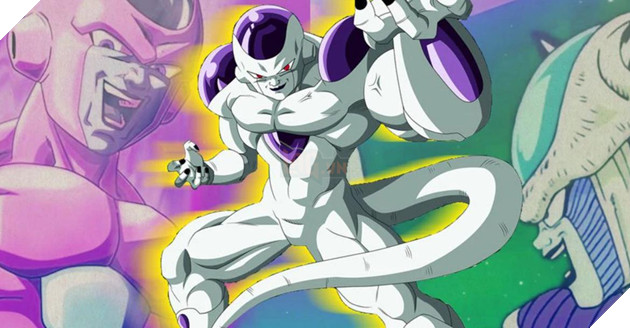 Frieza is a villain in the Dragon Ball manga and anime. Frieza leads an army dedicated to conquering planets. During her career, Frieza has conquered 448 planets, controlling 70% of Universe 7!
Frieza once led a powerful army with skilled warriors from many different planets, among them Saiyan warriors.
In Dragon Ball, Frieza is seen as Goku's arch-nemesis. Recently, in Dragon Ball Super 87, Frieza has re-appeared extremely majestically. The Great Emperor also revealed a new form called Black Frieza with the power to completely surpass Goku and Vegeta. The return of this character makes readers very excited. However, a lot of fans feel very uncomfortable with this.
See more: Spoiler Dragon Ball Super 87: Black Frieza suddenly appeared to punch Goku!
Dragon Ball fans react strongly to Black Frieza's appearance

If you are a follower of Dragon Ball, you must also realize that this work has a power buff style associated with changing the color of the character's hair or skin color. Let see. I've got black-haired Goku, blonde-haired Goku, red-haired Goku, blue-haired Goku, platinum-haired… and honestly, Lag doesn't know what color this Saiyan warrior will dye his hair in the future to increase it more damage.
Previously, the Great Emperor also had a form called Golden Frieza. Now, when "he" is given the Black Frieza status. The "abuse of color" and overly cliché and repetitive content construction irritated many audiences.
Frieza went from white, to yellow, and now to black. Well done author.
Black sandbag.
Yellow, green, blue, purple, red, white, gray, now black. Someone save the author, the color box is running out!
Did Frieza show up just to punch two people he really wanted to kill?
See more: Can you guess the 5 super manga inspired by Dragon Ball – Dragon Ball?


Call me Frigga from now on.
End for now. The story is now full of hair paint and punching each other, but nothing interesting anymore.
Consequences of trying to express milk.
When Goku can punch Zeno, the story will end.
According to the latest announcement, Dragon Ball Super will take a month off before continuing the new arc. So whoever criticizes, criticizes, the story will continue to be released. What do you personally think? Are you bored of Black Frieza details? Do you think Dragon Ball Super should end soon? Leave a comment so we can chat together!
See more: The Korean Church considers Japanese anime to be a 'product of the devil'!
Join the anime manga fan community and stay up to date with hot news here: