After the very successful first season, Wit Studio will continue to make the Ousama Ranking anime special episode! What stories will this animation tell? When is the movie release time? Let's find out with Lag!
What is Anime Ousama Ranking?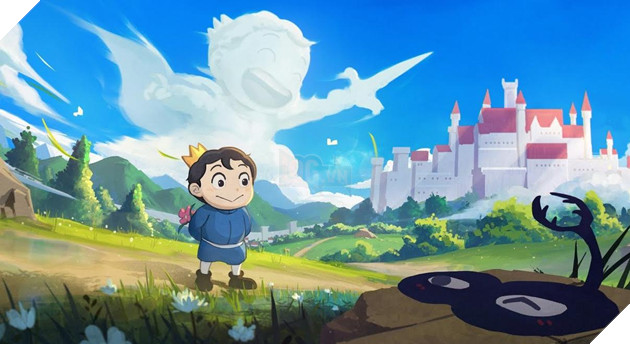 Ousama Ranking – Ranking Of Kings is an anime adaptation of the children's web manga of the same name created by Sousuke Tooka. Anime is made by the famous Wit Studio, launching the first part with 23 episodes in October 2021.
Ousama Ranking takes us in the footsteps of Bojji, a "useless prince" who was born deaf and mute. Bojji has a major defect, but he still dreams of becoming a tolerant king with a strong heart. One day, Bojji meets Kage, a shadow who has the ability to "listen" to the prince. The two then become companions, together taking on difficult challenges so that Bojji can become king.
Highly appreciated in terms of plot, Ousama Ranking is an extremely outstanding anime of 2021 – 2022. The film is said to have high educational value for both children and adults and brings a lot of positive energy. great for the audience.
See more: Review anime Ousama Ranking: Super product following Attack On Titan?
Announcing the anime Ousama Ranking special episode

With great success, Ousama Ranking recently had a special anime episode. Specifically, the anime's Twitter page announced that a special episode titled Ousama Ranking: Yuuki No Takarabako – Ranking Of Kings: Treasure Chest Of Couage will air in 2023 in the Noitamina program time slot on Fuji TV.
Based on what has been announced, this episode will tell us a new story that is not part of the anime season 1. The film will still have the participation of the production team and the old seiyuu cast, so the quality is definitely not there. what to criticize. Notable names include:
Directed by: Yousuke Hatta.
Screenwriter: Taku Kishimoto.
Character designer: Atsuko Nozaki.
Ousama Ranking fans are of course happy to hear that they will be watching a special anime episode. According to some predictions, this is an anime that is "cooling off" before season 2 is announced. This has been done by many other anime already and Lag believes that Ousama Ranking is no exception.
Ousama Ranking special episode will air in 2023 – most likely from January – July. After the episode is released, it is likely that we will be informed about the Ousama Ranking season 2 anime with airing time. expected to be in 2024. Lag will update new information as soon as possible, so be sure to stay tuned!
See more: Anime Rise of the Shield Hero part 3 announced information, changed the director to find the lost aura
Join the anime manga fan community and stay up to date with hot news here: