After the first part was loved by the audience, Fairy Tail's junior work – Edens Zero will have a season 2! The details are as follows:
Recently, the official website for the Edens Zero franchise announced that the anime adaptation will have a season 2!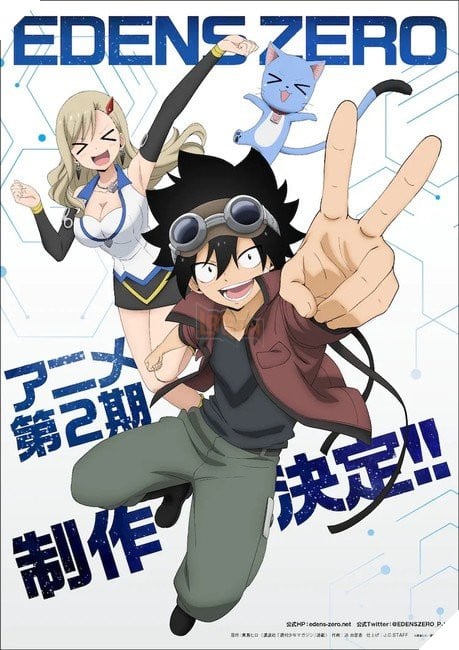 Image description: "Shiki and friends' journey continues!"
This is quite predictable information, but also extremely happy for fans of Edens Zero. If nothing changes, this second anime part will still be made by the team from JC Staff with the names including:
Director: Shinji Ishihara.
Director: Since director Yushi Suzuki has passed away, we will have another name in place of this position. Details will be updated in the future.
Supervisor, screenwriter: Mitsutaka Hirota.
Character designer: Yurika Sako.

Edens Zero is an anime adaptation of the manga of the same name written by Hiro Mashima. The manga first debuted in Weekly Shonen Magazine in June 2018 and is still ongoing. In Edens Zero, we will follow Shiki and his friends as they travel across the vast universe in search of "Mother". If you have ever been in love with Fairy Tail, then Edens Zero is a name you cannot ignore!
Anime Edens Zero season 1 aired in April 2021. Although not really successful, Edens Zero still has a certain fan base. on MyAnimeList, Edens Zero is rated 7.35 points. The anime is currently available on Netflix.
Edens Zero season 2 will continue the content of the first part. For now, more details about the anime are still being kept under wraps. Lag.vn will update the latest content as soon as possible, so be sure to stay tuned!
UPDATE: Edens Zero season 2 announced a new visual, expected to air in 2023!

Join the anime manga fan community and stay up to date with hot news here: